Just 11% of top talent from diverse background.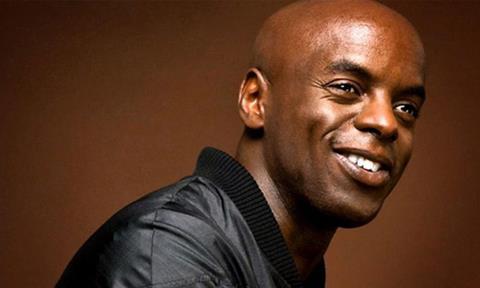 Just one-tenth of the BBC's top on-screen talent is from a black, ethnic, minority background (BAME), the corporation's Annual Report has revealed (reports Broadcast).
BAME stars make up 11% of the corporation's top earners, with the likes of BBC Radio DJ Trevor Nelson and newsreader George Alagiah among the highest paid, with salaries of between £250,000 and £300,000.
Radio 4 Today programme presenter Mishal Husain earns between £200,000 and £250,000, less than half than her colleague John Humphrys' £600,000-£650,000 salary.
Across the BBC, some 14% of its workforce is from a BAME background, in line with the national average.
BAME stars' salaries pale in comparison with some of the corporation's biggest earners, which include Radio 2 presenter and former Top Gear host Chris Evans, who topped the payroll with a salary of around £2.2m.
Strictly Come Dancing host Claudia Winkleman, who also hosted a Michael Buble special at Christmas and Film 2016, was the highest female earner at between £450,000 and £500,000.
She earned more than her Strictly colleague Tess Daly, who was paid between £350,000 and £400,000.
The BBC confirmed the gender pay gap, revealed by Broadcast yesterday, with 34 female stars paid over £150,000, compared to 62 male earners.
For instance, Derek Thompson, who plays Charlie Fairhead in Casualty, was the top soap earner with a salary of between £350,000 and £400,000, while Amanda Mealing, who plays Connie Beauchamp in the hospital drama, was paid £250,000 to £300,000.
BBC political editor Laura Kuenssberg, who was paid between £200,000 and £250,000, earned less than former political editor and current Today presenter Nick Robinson, who earned between £250,000 and £300,000.
Indie talent
The BBC published figures for talent earning over £150,000 for the first time as part of its Annual Report.
The figures include stars paid directly by the BBC or BBC Studios but talent contracted by indies has not been disclosed.
Graham Norton earned between £850,000 and £900,000 for his BBC work such as Eurovision and his Radio 2 show, but the report does not disclose how much he earns for BBC1's The Graham Norton Show as he is paid through producer So Television.
The figures also don't include fees paid for by international contributions from BBC Worldwide for stars on shows such as Top Gear.
Executive pay
The pay gap was also evident across BBC staff, where 69 of its top 100 earners are male.
Comedy controller Shane Allen and BBC3 controller Damian Kavanagh were among the best-paid execs, with salaries of £200,000 and £250,000.
Their pay was matched by BBC Sport director Barbara Slater, while BBC content boss Charlotte Moore took home between £300,000 and £350,000.
A further twelve content execs, including factual controller Alison Kirkham and BBC4 editor Cassian Harrison, earned between £150,000 and £200,000.
BBC Studios director of factual production Lisa Opie and chief operating officer Anna Mallett were among the highest paid at the production division with salaries of between £200,000 and £250,000. A further 14, including comedy chief Chris Sussman and Auntie Productions' creative directors Sam Anstiss and Sam Bickley were paid between £150,000 and £200,000.
Director general Tony Hall said of the 43,000 talent contracts with the BBC, less than 0.25% were paid more than £150,000.
"The BBC produces some of the nation's most loved television and radio and the most trusted news, while operating in a competitive market with the likes of Sky, ITV, Netflix and Amazon," he said.
"It is widely acknowledged that on the whole the BBC pays less than its competitors while delivering high quality and award winning content."
THE BBC'S BEST-PAID STARS
Chris Evans (Top Gear) - £2.2m - £2.25m
Gary Lineker (Match of the Day) - £1.75m - £1.8m
Graham Norton (Radio 2) - £850k-£900k
Jeremy Vine (Radio 2) - £700k-£750k
John Humphrys (Today) - £600k-£650k
Huw Edwards (News at Ten) - £550k-£600k
Steve Wright (Radio 2) - £500k-£550k
Claudia Winkleman (Strictly) - £450k-£500k
Alan Shearer (Match of the Day) - £400k-£450k
Brian Cox (Stargazing Live) - £250k-£300k
Jools Holland (Later with Jools Holland) - £200k-£250k
Read more:
Social class divide revealed by BBC
BBC digital spend grows 22%