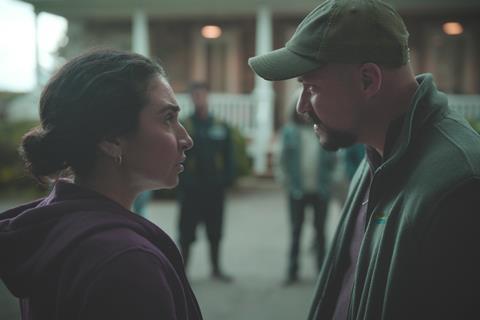 Brussels-based company Be For Films has acquired international sales rights to Canadian director Pier-Philippe Chevigny's social drama Rive Sud (aka Richelieu), co-starring Marc-Andre Grondin and rising actress Ariane Castellanos.
It is Chevigny's debut feature after a number of shorts include the award-winning work Rebel, which debuted at Toronto and then went on to play at 130 festivals, winning 35 prizes.
Set in Canada's French-speaking province of Quebec, Castellanos plays a newly recruited translator in a factory that employs temporary Spanish-speaking labourers from Guatemala, opposite Grondin as the abusive owner.
Rive Sud is inspired by real-life stories of exploitation connected to Canada's Temporary Foreign Workers programmme.
Grondin is best known internationally for his breakout 2005 role in C.R.A.Z.Y but more recently has been seen in the 2019 feature Mafia Inc. and crime series Fragile. Castellanos's recent credits include TV dramas Les Honorables and Baby Boom.
Like Chevigny's previous shorts the feature is shot in long takes with an immersive camera style.
It was developed with the support of the TIFF Filmmaker Lab and Los Cabos' Gabriel Figueroa Film Fund and was also presented at the Berlinale Coproduction market in 2020. The film has shot and currently in post-production for a 2022 launch.
Canadian production company Le Foyer Film lead produces in co-production with France's TS Productions. FunFilm Distribution has taken Canadian rights.