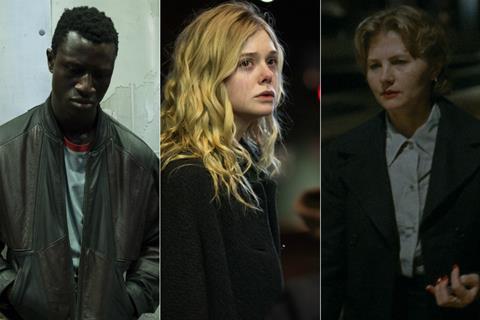 Burhan Qurbani's Berlin Alexanderplatz and Sally Potter's The Roads Not Taken scored low on Screen's Berlin 2020 Competition jury grid, as controversial Russian title DAU. Natasha split opinion for a joint-third place spot.
Qurbani's adaptation of Alfred Döblin's 1929 novel scored three ones (poor) from Segnocinema's Paolo Bertolin, Meduza's Anton Dolin, and The Morning Star's Rita Di Santo, as well as three twos (average), with only one positive score of three (good) from Dagens Nyheter's Helena Lindblad. This brought it an average of 1.7, the fourth-lowest score on the grid.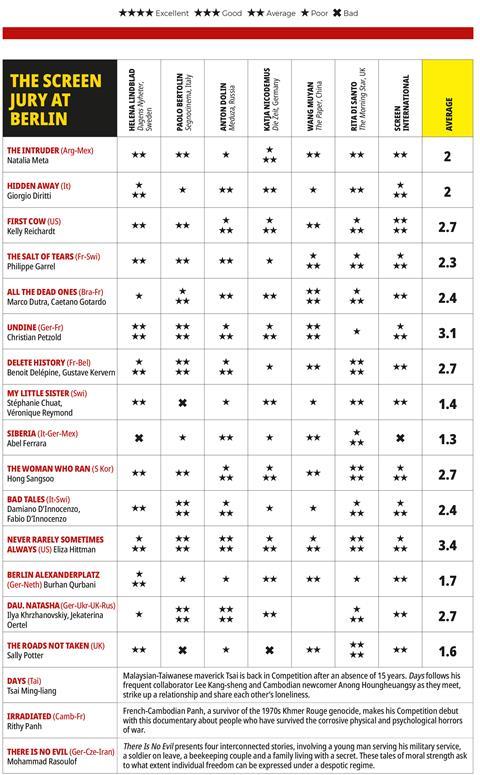 Qurbani's version of the story follows a refugee from Guinea-Bissau who is struggling to survive in Berlin after illegally crossing by boat from Africa to Europe.
Potter's The Roads Not Taken ended even lower on the grid with a 1.6 average. It did prove slightly more divisive among the grid critics, taking a four (excellent) from Di Santo, but zeros (bad) from Bertolin and Die Zeit's Katja Nicodemus.
The film stars Javier Bardem and Elle Fanning as a father and daughter dealing with the former's troubled mental state across one hallucinatory day in New York City.
DAU. Natasha, the latest offshoot from Ilya Khrzhanovsky's DAU project, which he co-directed with Jekaterina Oertel, achieved a 2.7 average, the joint-third highest to date on the grid, with one critic still to report.
Bertolin and Dolin both considered it worthy of a top-score four; while Lindblad was less impressed, going for one.
The full DAU project was a large-scale simulation of the totalitarian system around the rule of Stalin; this latest use of the material follows Natasha and Olga, who work in the canteen of a secret Soviet research institute.
Only three titles remain to take their place on the grid: Tsai Ming-liang's Days, Rithy Panh's Irradiated and Mohammad Rasoulof's There Is No Evil. Eliza Hittman's Never Rarely Sometimes Always still holds the lead with 3.4.