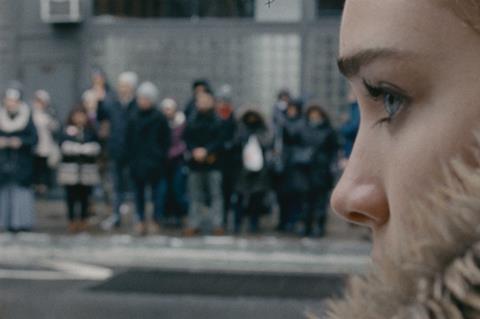 Eliza Hittman's US drama Never Rarely Sometimes Always has become the runaway leader on Screen's Berlin 2020 Competition jury grid.
The film achieved 3.4 - 0.3 ahead of the previous leader, Christian Petzold's Undine.
This is also significantly ahead of the 3.0 for Synonyms and A Tale Of Three Sisters, the tied winners for 2019; and tops the 3.3 of 2018 winner Isle Of Dogs.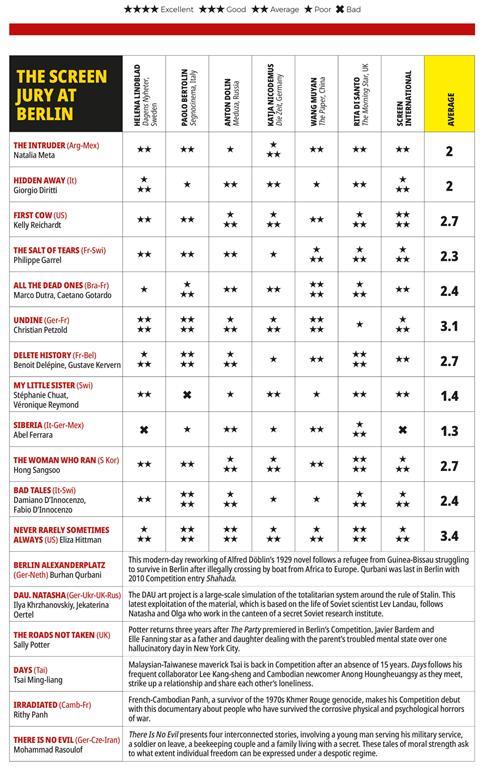 Segnocinema's Paolo Bertolin, Meduza's Anton Dolin and The Morning Star's Rita Di Santo each gave it a top-score four (excellent), with the remaining three critics to have scored giving it three (good).
Never Rarely Sometimes Always follows Autumn (Sidney Flanigan), a pregnant 17-year-old girl who travels from her home state of Pennsylvania to New York City, to have an abortion without her family finding out.
The Woman Who Ran, the latest title from Berlinale regular Hong Sangsoo, achieved a decent 2.7 average for joint-third on the grid alongside First Cow and Delete history.
Di Santo gave it top marks; however other scores were moderate, with three twos (average) and three threes.
Kim Minhee stars as a married woman whose friendly conversations with three friends have undercurrents of a different nature.
Bad Tales, directed by brothers Damiano D'Innocenzo and Fabiano D'Innocenzo, received 2.4 from the seven judges. Bertolin gave it a four, but Die Zeit's Katja Nicodemus and The Paper's Wang Muyan were less impressed, scoring ones (poor).
This ensemble drama set over the course of one summer reveals the secrets and lies behind the closed doors of a seemingly-idyllic middle-class Rome suburb.
The next two titles to hit the grid are both highly-anticipated, for different reasons: Burhan Qurbani's Berlin Alexanderplatz, for its depiction of Alfred Döblin's innovative 1929 novel; and Ilya Khrzhanovksiy and Jekaterina Oertel's DAU. Natasha, the feature-length excerpt from the mystery-shrouded totalitarian simulation, which has attracted criticism for its graphic depiction of abuse.