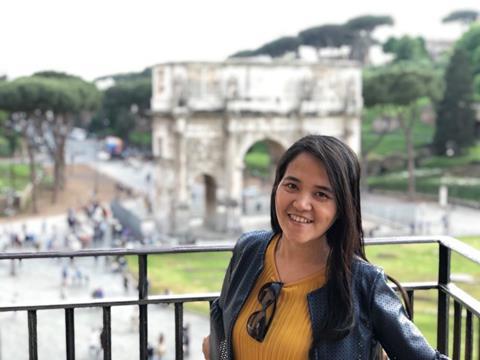 A raft of international film festivals and institutions have joined calls for producer and filmmaker Ma Aient to be released after she was detained by authorities in her home country of Myanmar last week.
"We are very concerned for the well-being of Ma Aeint. We encourage all film and culture institutions around the world to join us in calling upon the Myanmar authorities to immediately and unconditionally release her," read a statement from the Netherlands-based International Coalition for Filmmakers at Risk (ICFR).
It was signed by some 20 international film bodies including the Berlin, Cannes, Locarno, Rotterdam, Sundance and Venice film festivals as well as the Brussels-based Federation of European Film Directors (FERA).
"If there are any charges against her, they must be made clear, though her safety must first be guaranteed," the statement continued.
Ma Aient, whose credits include Busan 2020 New Currents title Money Has Four Legs, is a well-known figure on the international festival and project lab circuit. The director has participated in initiatives including the FAMU Summer Filmmaking Initiation Campus, Locarno Open Doors Lab and Ties That Bind.
Her detention comes amid a chaotic situation in Myanmar following a military coup on February 1, which has led to widespread protests across the southeast Asian country.
According to family members, Ma Aient was detained as she left her house in the Myanmar capital of Yangon on June 5 and is now being held in an undisclosed location, with no official explanation offered.
The ICFR was created in 2019 to support filmmakers facing political persecution. Its founding bodies include European Film Academy (EFA), International Documentary Festival Amsterdam (IDFA) and International Film Festival Rotterdam (IFFR).
Other signatories of the ICFR statement include Cannes Directors' Fortnight and Critics' Week, the Sundance Institute, Sydney Film Festival, Taipei Golden Horse Film Festival, Udine Far East Film Festival and Visions du Réel.
"The Myanmar regime has arrested and imprisoned hundreds of artists and film industry professionals in a cynical and despicable rounding up of any dissident voices," said ICFR co-founder and EFA chair Mike Downey.
"The ICFR and this extraordinary list of key film events urgently calls for the for the immediate and unconditional release of Ma Aient as well as all film industry professionals arbitrarily detained in Myanmar during the state of emergency."