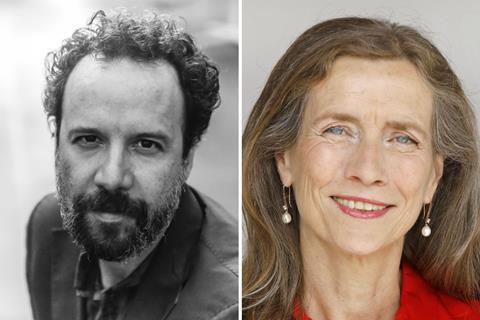 Incoming Berlinale chiefs Carlo Chatrian and Mariette Rissenbeek have introduced a new competitive section called Encounters to support new voices in cinema, starting from next year's festival.
Encounters will comprise a maximum of 15 world or international premieres of fiction or documentary films at least 60 minutes in length. A three-member jury will choose winners for best film, best director and a special jury award.
The festival said it aims to "foster aesthetically and structurally daring works from independent, innovative filmmakers" in its official selection.
It will run alongside the traditional competition and Berlinale shorts strands which award the Golden and Silver Bears.
Artistic director Chatrian and executive director Rissenbeek unveiled a new selection committee back in March.
Speaking to Screen, Chatrian explained how the new strand will differ from Berlin's other sections: "We would like to continue with Panorama as a section that has a special relationship with the audience. Or rather different audiences, considering the diverse identities that the section had and will have. For Encounters the focus goes more on the originality of the voice, on the style, on the way the films try to challenge the traditional forms. Films that aim to encounter their public."
Further changes
Special series' Culinary Cinema and NATIVe - A Journey into Indigenous Cinema have been discontinued from 2020.
However, Jason Ryle, an advisor for the NATIVe strand for the past eight years, joins Norman Wang, Luciano Monteagudo, Dennis Lim and former long-time EFM director Beki Probst as newly announced advisors to to the festival.
Further Berlinale developments are expected by summer 2019.