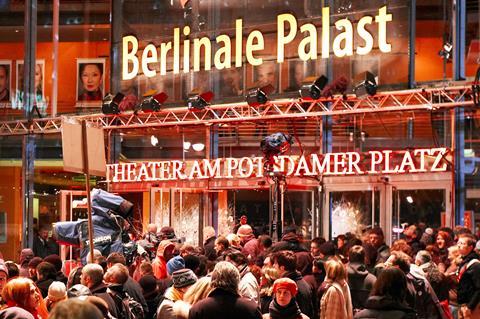 The Berlin International Film Festival has renamed its recently-suspended Alfred Bauer prize, following reports of Bauer's involvement with the Nazis prior to his running of the festival from its inauguration in 1951.
The award will be presented as The Silver Bear – 70th Berlinale at this year's event, which starts on Thursday 20 and runs until Sunday, March 1.
It remains one of the Silver Bear awards, and will still be awarded by the international jury, this year headed by Jeremy Irons.
The festival has also commissioned an external study by the Institute for Contemporary History (IfZ) into the Berlinale in the context of Bauer's activities during the Nazi era.
Following reports in the German media last month of Bauer's Nazi past, the festival immediately suspended the prize, saying it had "previously been unaware of Alfred Bauer's prominent position in National Socialism".
The results of the IfZ's assessment are expected this summer.
The 70th Berlinale opens on Thursday with Philippe Falardeau's My Salinger Year starring Sigourney Weaver and Margaret Qualley.