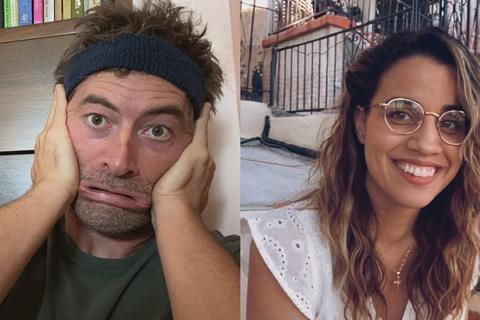 Shout! Studios has picked up North American rights from ICM Partners to Berlin and SXSW 2021 entry Language Lessons starring and written by Mark Duplass and Natalie Morales.
The Duplass Brothers Productions follows the burgeoning friendship between a gay man and his remote Spanish teacher, and shot in secret during the pandemic using a skeleton crew in Los Angeles and Costa Rica.
Morales directed and Mel Eslyn produced Language Lessons, which earned the Narrative Spotlight audience award at SXSW Online 2021. Morales, Mark Duplass, and Jay Duplass served as executive producers.
Shout! Studios has secured all distribution rights including theatrical, digital, VoD, broadcast, and home entertainment for cross-platform releases, and will kick off with a theatrical launch later in the year.
Shout VP of acquisitions Jordan Fields, head of new content sales Julie Dansker, and VP of business affairs Steven Katz negotiated the deal with ICM Partners on behalf of Duplass Brothers Productions.