Director releases statement to Italian press: "I would like, for the last time, to clear up a ridiculous misunderstanding."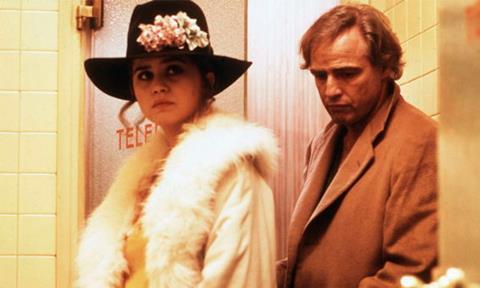 Bernardo Bertolucci has issued a statement to Italian media in which he seeks to clarify comments he made in a 2013 interview about the infamous Last Tango In Paris rape scene that went viral this weekend, prompting outrage from a number of US industry figures.
In a statement released to Italian press, translated by Screen, he said:
"I would like, for the last time, to clear up a ridiculous misunderstanding that continues to generate press reports about Last Tango In Paris around the world."
"Some years ago at the Cinemathèque Francaise someone asked for details about the famous 'butter scene'.
"I explained, but perhaps I was not clear, that I decided with Marlon Brando not to inform Maria [Schneider] that we would use butter. We wanted her spontaneous reaction to that unusual use [of the butter]. That is from where the misunderstanding was born.
"Someone thought, and thinks, that Maria had not been informed about the violence against her [in the scene]. That is false!
"Maria knew everything because she had read the script, where everything was described. The only new element was the idea of the butter."
The veteran Italian film-maker goes on to claim that it was only many years later that he realised this new element to the scene "offended" Schneider to the extent that it did.
In the statement, released on Monday [Dec 5] afternoon, Bertolucci rounds on those unable to draw a distinction between reality and cinema.
"It is consoling and distressing that someone could be so naive to believe that what happens on screen is a reality. These are the same people who don't know that on screen sex is almost always simulated, that when John Wayne shoots an enemy no-one really dies."
Bertolucci gave the interview in question at La Cinémathèque Française in Paris in 2013.
When the interview went viral, various Hollywood stars, including Jessica Chastain and Chris Evans, reacted with disgust on Twitter, though some media outlets and social posters seem to have also misinterpreted Bertolucci's comments as an admission that an actual rape took place on the set.
Chastain said: "To all the people that love this film – you're watching a 19yr old get raped by a 48yr old man. The director planned her attack. I feel sick."
Time tweeted on Saturday: "Last Tango In Paris director admits controversial butter rape scene was really rape".
Maria Schneider herself said this was not the case, but did say in an interview in 2007 that she "felt raped" by the experience.
She said: "During the scene, even though what Marlon was doing wasn't real, I was crying real tears. I felt humiliated."
Schneider died of cancer in 2011.
Last Tango In Paris follows a young Parisian woman who meets a middle-aged American businessman who demands their clandestine relationship be based only on sex.
The film was nominated for two Oscars and drew largely positive responses from critics, however its raw portrayal of sexual violence and emotional turmoil led to international controversy and drew government censorship in some countries.
Schneider, who suffered from drug addiction and mental health issues in the 1970s following her rise to fame off the back of Last Tango In Paris, remained haunted by the film thoughout her career, stating in interviews that she was "not prepared" for the film and that she "regretted" being cast in it.