EXCLUSIVE: Film marks debut feature of Yehonatan Indursky, director of award-winning short The Cantor And The Sea.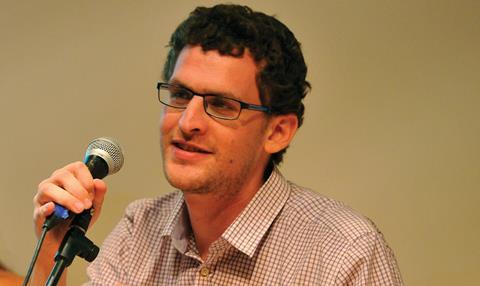 German sales agent Beta Cinema has boarded worldwide sales on Before Memory, the debut feature from Jerusalem-born director Yehonatan Indursky.
The Israel-France co-production recently wrapped a 23-day shoot in Tel Aviv and the nearby city of Bnei Brak.
Indursky won the best director prize in last year's Jerusalem Film Festival short film competition for The Cantor And The Sea.
He previously made documentary Ponevez Time, which was nominated for an Israeli Academy Award. His graduation short from the Sam Spiegel Film School Driver played at Jerusalem in 2011, while he is also known for co-creating the award-winning Israeli TV series Shtisel.
Producers on his debut feature are Talia Kleinhendler and Osnat Handelsman-Keren for Pie Films and Moshe Edery and Leon Edery of United King. French outfit Haut et Court co-produce.
It tells the story of a man (played by Moshe Folkenflik) living on the fringes of an ultra-orthodox community in Bnei Berak who spends his days taking beggars to wealthy homes to encourage them into acts of philanthropy, taking a cut for himself. One day, he finds himself faced with the responsibility of his nine-year-old daughter (Manuel Alkalasi) after his wife suddenly leaves him.
The project was developed in the Sam Spiegel International Film Lab and supported by Rabinovich Film Fund, Gesher Multicultural Film Fund and Avi Chai Foundation.