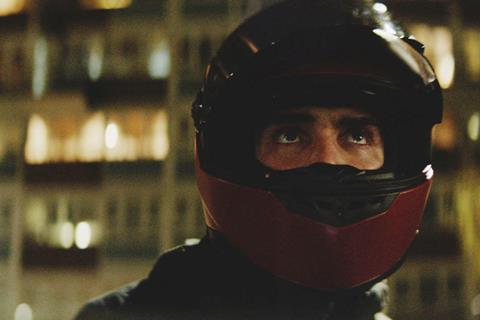 Munich-based powerhouse Beta Cinema has boarded international sales on The Bike Thief, Matt Chambers' feature directing debut starring God's Own Country actor Alec Secareanu and 4 Months, 3 Weeks And 2 Days actress Anamaria Marinca.

UK producers Ellipsis Pictures and Ugly Duckling Films have also released a first look at Secareanu in the film, which sees the actor clad in motorcycle gear.
Based on an original idea by director Chambers, the screenplay, which was on the 2018 Brit List, follows a Romanian family living in London. The father (Secareanu) delivers pizzas for a living, and his moped is central to his life as he takes his daughter to school and gets his wife to work. When the bike is stolen, he is forced into action.
Starring with Secareanu and Marinca are Aaron Neil from Paddington 2, Lucian Msamati from Taboo, Anna Wilson-Jones from Victoria, and June Watson from The Death Of Stalin. Newcomers Alexia-Maria Proca and Chicho Tche also feature.
Graham Hastings from Mercury Prize-winning band Young Fathers is composing the score.
The film has now wrapped after shooting on location in London. Twickenham Studios is handling picture and sound editing.
Peregrine Kitchener-Fellowes from Ellipsis Pictures is producing with Sophia Gibber and Lene Bausager from Ugly Duckling Films. Dana Hoegh and Simon Moran are executive producers.
"In this moment of seemingly ever-deepening division, I wanted to make a film that might challenge its audience to keep in mind that behind every face there is a story," said director Chambers on the film's themes.