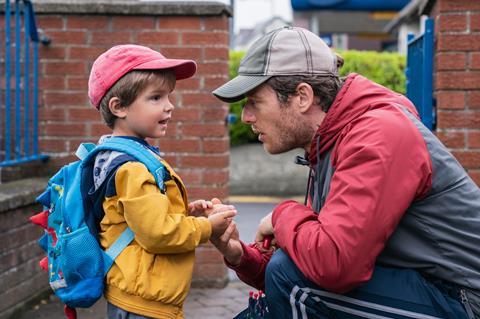 German powerhouse Beta Cinema has boarded world sales on Nowhere Special, the upcoming drama from director Uberto Pasolini.
Now shooting in Belfast, Northern Ireland, the film stars James Norton as thirty-five-year-old window cleaner John, who has dedicated his life to bringing up his son after the child's mother left them soon after the birth. When John is given a few months to live, he attempts to find a new family for his child.
Multi-hyphenate Pasolini also wrote the screenplay and serves as the main producer on the project. The filmmaker's previous credits include producing The Full Monty and Bel Ami.
As a director, Pasolini's last feature was 2013 drama Still Life with Eddie Marsan and Joanna Froggatt. Beta also collaborated with the director on that film - which premiered in Venice's Orizzonti section in 2013 and secured releases in countries including US, UK, Australia and New zealand, Italy, Germany, France, Benelux, Japan, and Korea – as well as Pasolini's 2008 feature Machan, which was also at Venice.
Nowhere Special is a UK-Italy-Romania co-production between Picomedia SRL, Nowhere Special Ltd, Avanpost/Digital Cube SRL, in association with Rai Cinema, with the support of Northern Ireland Screen and Eurimages.
"Still Life was a particularly joyful collaboration with many deserved awards and numerous sales and, most importantly, successful releases in many territories. We feel that Nowhere Special has a similar tone, but may be even more accessible," commented Beta's Thorsten Ritter.