Israeli drama centres on two Bedouin women.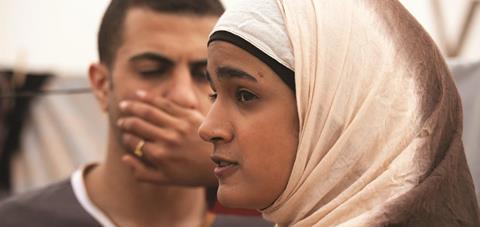 Beta Cinema has acquired Israeli drama Sand Storm (Sufat Chol), ahead of its world premiere at the Sundance Film Festival on Jan 25, where it is set to play in the World Cinema Dramatic Competition.
Its European premiere will follow at the Berlin Film Festival (Feb 11-21), where it will screen in the Panorama section.
The film is shot in Arabic by debut writer-director Elite Zexer and is from the producers of Venice Public Choice Award-winning The Farewell Party.
Sand Storm marks the second partnership between Beta Cinema and the Israeli 2-Team Productions (Haim Mecklberg/Estee Yacov-Mecklberg), and won the top award at Locarno's works-in-progress section in August.
The film begins as wedding festivities get underway in a Bedouin village in Southern Israel. Bedouin woman Jalila finds herself in the difficult position of hosting her husband Suliman's marriage to a second, much younger wife.
During the celebration, Jalila stumbles across eldest daughter Layla's involvement with a boy from her university - a strictly forbidden liaison that would shame the family. Jalila attempts to contain the situation while dealing with the indignity of her husband and his new bride living next door. But Layla sees the possibility of a different life than her mother's.
Speaking of her film, director Zexer: "Sand Storm is 87 minutes, but for me, it's years. Years of an amazing ride, of passions, of struggles, of ups, of downs, of pure joy, of forever waiting or of an impossible run. Years of creation. What I learned during the making of this film is that the most wonderful part of filmmaking is the making.
"It's hard to part with it and let it run loose in the world. But it's also very exciting. I can't wait."
Producer Haim Mecklberg, of 2-Team Productions, added: "After the great experience we had with Beta Cinema on The Farewell Party, we were very happy to find out how much they loved Sand Storm and we're looking forward to another fruitful cooperation."