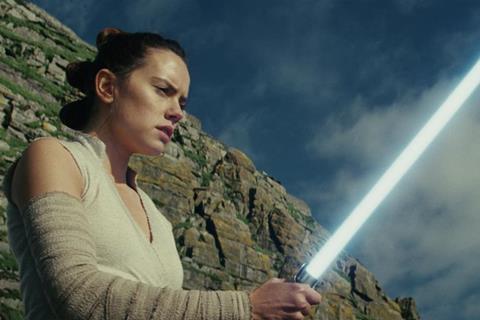 The BFI Film Academy Future Skills programme will run for another round on Star Wars: Episode IX, in partnership with producers Lucasfilm.
The programme, which is designed to provide film career opportunities for under-represented young people from all over the UK, has 30 paid places for trainees in a variety of craft and technical roles. The majority will be graduates from the BFI Film Academy.
The renewal of this scheme follows a pilot version on Solo: A Star Wars Story, released today (May 24), which put 28 trainees in production roles ranging including sound, lighting, camera and art department.
Of that first intake, 75% of trainees were women, 45% from BAME backgrounds and 68% from outside Greater London.
The new initiative was announced at a special screening of Solo: A Star Wars Story at London's BFI Southbank, where previous participants discussed their experiences alongside cast members Phoebe Waller-Bridge, Thandie Newton, producer Simon Emanuel and BFI Film Fund director Ben Roberts.
Jason McGatlin, Lucasfilm senior vice president of physical production and executive producer on Solo, said: "The BFI Film Academy trainees took on their roles with great passion and commitment. It's been so successful that we are delighted to be working with the BFI on the next round of the programme."
More information about the Film Academy is on the BFI website.