EXCLUSIVE: Organisations will put on discounted screenings of films that win the top prizes at this year's BIFAs ceremony.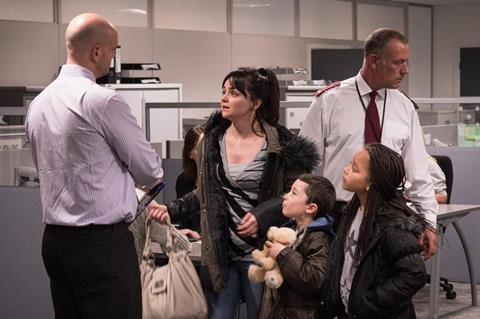 The British Independent Film Awards and the BFI are teaming on BIFA Independents, a year-round public screening programme which will give audiences across the UK an opportunity to view BIFA-nominated or award-winning films at a reduced rate.
Supported by the British Film Institute with National Lottery funding, the films will be screened at a total of 25 Vue, Odeon and Everyman cinemas nationwide.
Tickets for the screenings will be significantly discounted from the cinemas' usual rates, the companies confirmed.
The first film to be shown starting Sunday 11 December will be the winner of the 2016 BIFA Best British Independent Film Award, to be announced at the BIFA ceremony on Sunday 4 December at Old Billingsgate.
This year's nominees include American Honey; Couple In A Hole; I, Daniel Blake; Notes on Blindness and Under The Shadow.
BIFA Director Amy Gustin said: "Celebrating and promoting British film is central to everything we do. Through BIFA Independents the public will have the opportunity to discover new talent and re-visit films by established film-makers they may have missed when first released in cinemas."
Ben Luxford, the BFI's head of UK audiences, added: "BIFA generates great profile for independent British films and film-making talent, especially with younger audiences, so the opportunity to profile these films more widely should absolutely be celebrated. Supporting opportunities for everyone to discover and see British independent films lies at the heart of the BFI's activities to benefit both filmmakers and audiences."
Ken Loach's social drama I, Daniel Blake [pictured] leads this year's BIFA nominations. The full list of nominess can be viewed here.