Amanda Nevill, the chief executive officer of the British Film Institute (BFI), is stepping down from her position in 2020.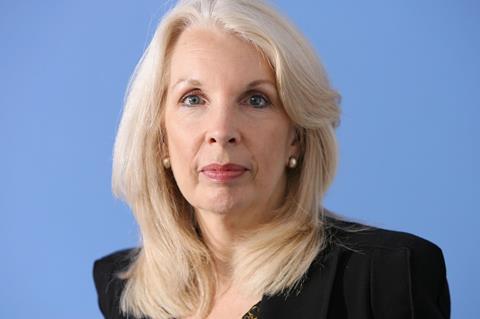 Nevill joined the organisation as CEO in 2003, the first female executive to take the role.
"After 16 brilliant but incredibly busy years, I'm excited to have some time to pursue other interests and new avenues… some of which I hope won't be far away from this world for which I will always be a passionate advocate," said Nevill in a statement.
The BFI said that its board of governors has begun the recruitment process for its new CEO.
Last year, the organisation promoted BFI Film Fund head Ben Roberts to the position of deputy chief executive, working directly under Nevill while also continuing to oversee the Fund.
Roberts will be a candidate for the position once Nevill departs next year. If he does step up, that would likely leave a prime position vacant at the Film Fund.
Nevill's legacy
Nevill was originally appointed as BFI CEO by Anthony Minghella in 2003.
Her tenure saw the organisation awarded an expanded remit as the UK's National Lottery distributor for film in 2012.
She also oversaw the creation of BFI2022, the five-year strategy to boost the UK's national film industry, and the introduction of the BFI's Diversity Standards, which now apply to all of its funding decisions and have since been adopted by BBC Films, Film4 and BAFTA.
Prior to joining the BFI, Nevill was head of the National Museum of Photography, Film and TV in Bradford for nine years, and before then was at the Royal Photographic Society.