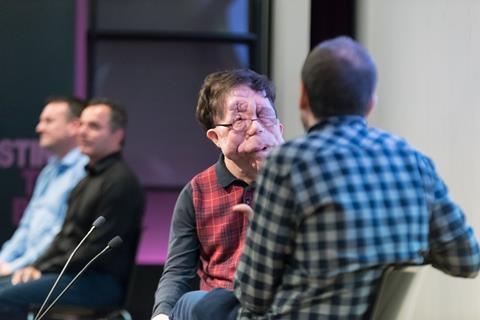 The British Film Institute (BFI) has committed to creating 'a stronger and more inclusive industry' by improving access and representation for the disabled filmmaking community.
The move was confirmed at the BFI's 'Busting The Bias' forum held in London on February 5.
The move will ensure all BFI-backed productions are authentically cast and avoid the practice of 'cripping up', where nondisabled actors play disabled characters.
The BFI has also pledged to provide guidance and tools to improve disabled representation on screen, giving disabled actors equality of opportunity to play roles regardless of the character's disability.
Further commitments include growing strategic partnerships with the disabled filmmaking community on the principle of 'nothing about us without us'; improving access for disabled people on film and television sets; supporting the call for fair pay for disabled talent; and strengthening guidance to help projects meet the BFI Diversity Standards in relation to disability.
The speakers at the event said disability is too often missing from industry conversations about inclusivity.
"We view the debate on gender and people of colour with full solidarity, but also with envy, because at least there is a debate, which the disabled community are completely absent from," said Andrew Miller, chair of the BFI's Disability Advisory Board and the government's Disability Champion for Arts & Culture.
Writer Jack Thorne, a 2007 Screen Star of Tomorrow with credits including The Aeronauts, the BBC's His Dark Materials and this year's The Secret Garden, suggested the issue is often misidentified.
"There is a lot of fear of making mistakes and an enormous amount of ignorance, so addressing the issue is avoided," he said. "I'm not saying doors are not being kicked in, but they aren't being kicked in fast enough."
Actor Adam Pearson, who appeared alongside Scarlett Johansson in Jonathan Glazer's 2013 Under The Skin, said: "It's crucial these events are regular. Disabled creatives don't want a hand out, we want a hand up – that is the nature of equality."
Last year Pearson called on casting directors to be bolder when considering disabled actors.
The forum was hosted by Kim Tserkezie, actor, writer, producer and managing director of Newcastle-based production company Scattered Pictures.