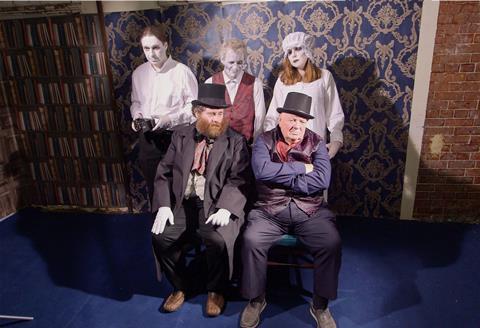 The British Film Institute (BFI) is to invest up to £6m over three years in documentary filmmaking, and has re-appointed Doc Society to distribute doc funding across features and shorts, as well as support talent development.
Formerly known as Britdoc, Doc Society was founded in 2005 as a non-profit to support documentary films and filmmakers. It has been the BFI's delegate partner for funding documentaries since 2017, and has received £9.7m in funding over the past five years.
The BFI Doc Society Fund will open for applications during April-June 2023, the first three months of the new BFI National Lottery Strategy.
Recruitment will also start imminently for a new head of fund who will lead the fund, working with Sandra Whipham and Shanida Scotland, directors of Doc Society.
The BFI said that Doc Society was selected following an open application process which sought a partner with expertise in the documentary sector.
As the BFI's delegate partner for documentary since 2017, Doc Society has backed films such as Kathryn Ferguson's Nothing Compares, BAFTA nominated Rebellion, winner of the Sheffield International Documentary Festival's Audience Award A Bunch of Amateurs, and Bafta-winning short The Black Cop.
The BFI said Doc Society "will develop and evolve the funding and support it will offer from April 2023 to meet the new BFI's new National Lottery strategic priorities, and to take on learnings from the previous five years."
There will be a strong focus on deepening regional and national opportunities through the BFI Doc Society Fund to support features and Made of Truth, the short film strand, which will again form the documentary arm of BFI Network.
The new BFI National Lottery Strategy 2023-2033 focuses on three key principles: equity, diversity and inclusion; a UK-wide strategy; and environmental sustainability.
Mia Bays, director of the BFI Film Fund, said: "Independent UK documentary filmmaking is vital to our cultural landscape. To maximise the impact of our funding we are working with a partner to bring genre-specific knowledge, expertise and an international network to help support, grow and nurture this sector."