Pilot P&A fund launched at Sundance extends to Toronto.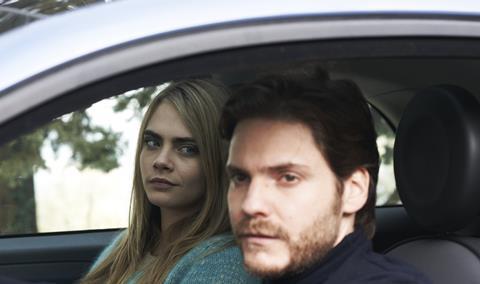 The BFI has extended its P&A support for UK films seeking US distribution to a crop of titles bowing at the Toronto International Film Festival (Sept 4-14).
The BFI will make awards of up to £25,000 ($42,000) to US distributors who pick up UK premieres, to help them strengthen the marketing campaigns for the US releases of the films.
Films must have budgets under £4m ($6.6m).
The Toronto titles to benefit from the scheme are Michael Winterbottom's The Face of an Angel, Gerard Johnson's Hyena, Liv Ullman's Miss Julie, Debbie Tucker Green's Second Coming and Morgan Matthews' X+Y.
The initiative was launched as a pilot at Sundance and extended to cover SXSW. Four films which had their world premieres and applied to the scheme have all secured US theatrical distribution deals: Hong Khaou's Lilting (Strand Releasing); Stuart Murdoch's God Help the Girl (GoDigital/Amplify Releasing); Florian Habicht's Pulp (Oscilloscope Pictures); and Iain Forsyth and Jane Pollard's drama-documentary featuring artist and musician Nick Cave, 20,000 Days on Earth (Drafthouse Films).
The scheme was also extended to cover the Cannes Film Festival.
Katie Ellen, senior manager distribution, BFI Film Fund,said: "In this pilot year we have now seen four of the eligible films screened at Sundance or SXSW quickly gain US distribution and with a full year under our belt in trialling the fund, we will be able to look at the impact of the scheme in achieving a US theatrical release and promoting UK film talent.
"Toronto provides a key platform for UK films seeking US distribution and we wish all the UK filmmakers and sales companies a good market."