The BFI has increased its funding commitment to the BFI Doc Society Fund to £1.776m for a period of 18 months.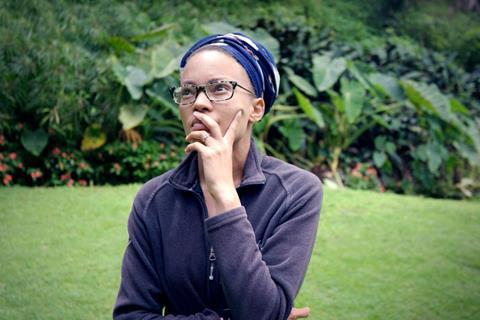 The organisation had earlier this year committed to injecting £1m annually into the newly-formed fund, which has taken over all of the BFI's production funding activities for documentaries.
A total of £650,000 of that amount was ring-fenced for production grants, with the remaining £350,000 set aside for initiatives including four regional outreach events a year, an edit lab, staff costs and further events.
That amount has now increased to £1.776m to cover a period of 18 months. From that figure, £1m is earmarked for feature production funding and a further £112,500 is available for shorts. A total of £663,500 is set aside for the aforementioned initiatives, which include the support programme, outreach, mentorship, training, and salaries.
When the new Fund was announced earlier this year, a group of filmmakers raised concerns about a perceived lower overall commitment from the BFI to fund docs (the £650,000 figure falls below previous annual investments) as well as a reported ceiling on individual grants of £80,000. The increase of the overall funding pot for features (plus the £112,500 for shorts) should ease those concerns to a degree.
Speaking at IDFA this week, BFI Doc Society Fund head Lisa Marie Russo and Doc Society foundation director Sandra Whipham unveiled the first round of seven features that are being backed, with grants ranging from £10,000 to £80,000 per project.
"Our goal is to support as many films as possible," Russo explained.
The Fund will hold a total of three open calls in a 12-month cycle. Alongside features, it will support shorts (defined as films up to 40 minutes in length). Russo and Whipham described the organisation as "platform agnostic".
Alongside initial grants that could be "in the vicinity of £100,000" rather than the £80,000 figure previously cited, Russo said that filmmakers are also able to re-apply in a later cycle for more money. "The best thing for people to do is talk to us, obviously get their applications in on time but talk to us about their needs. People can come back to us. You might come to us in development. You can come back to us at a later stage where you might be in production."
"When any filmmaker gets money from Doc Society, we are on board that film as champions and exec producers," Whipham added. "We will do everything we can to leverage that money to help them get more money into the budget; make introductions and really work for them on behalf of the film."
Russo and Whipham also emphasised the Fund's determination to source talent throughout the UK as it reaches out to the "doc curious." The Fund plans to stage three regional roadshows each year and fund executives have visited Newcastle and Birmingham to date. There will also be a concerted attempt to attract creative and entrepreneurial talents from other fields into the documentary world. The Fund will be working closely with the BFI Network. Filmmakers can also make separate applications to Doc Society's other funds.
"What is special about documentary as a genre is that the entry point is quite open," Whipham suggested. "If you look at a lot of bright new talents, they don't come from traditional backgrounds…we want to encourage people from all kinds of different creative disciplines and backgrounds to really think about documentary as something they can do and experiment in."
The first round of backed projects are:
Amy Hardie's Horsemen produced by Sonja Henrici for the Scottish Documentary Institute. Now in development, the project looks at the relationship between a traumatised war veteran and a peak fitness racehorse;
Ella Bee Glendining's Is There Anybody Out There? is being produced by Janine Marmot at Hot Property. Also in development, this is about a young woman with a rare disability who is searching for others with the same condition when her journey takes an unexpected turn;
Dempsey Rice's The Animated Mind Of Oliver Sacks is produced by Lori Cheatle for her banner Hard Working Films with Rice and Al Morrow for MetFilm. Now in production it is described as "a cinematic journey into the life and work of celebrated author and neurologist Oliver Sacks, M.D." The film is using animation and visuals to explore the line between biography and patient histories, Rice has also been able to draw on 10 years of conversation with Sacks;
Also in production, Rob Lemkin's Exterminate All The Brutes is produced by Geoff Arbourne at Inside Out Films. It follows British-Nigerian poet and activist Femi Nylander, who travels to West Africa to uncover the secrets of a colonial killer whose spirit lives on;
Hello, Stranger, directed by Beryl Richards and in production, is being produced by Richards and Alex Usborne. It follows Richards' adopted son on his turbulent journey from the age of one to adulthood;
Jamshid Mojaddadi and Anson Hartford's Maya is one of the first feature docs on which British and Iranian filmmakers have collaborated. Produced by Hugh Hartford at Banyak Films, it follows Mohsen, head keeper at Mashhad Zoo, as he takes his beloved Bengal tiger Maya to act in a fiction film in the northern part of Iran It is in production;
Joseph Curran and Dominic Aubrey de Vere's A Story Of Bones, produced by Jo-Jo Ellison through Archer's Mark, follows chief environmental officer for Saint Helena's doomed £285m airport project, Annina van Neel-Hayes, who takes on institutional and governmental ambivalence to expose disturbing truths about Britain's colonial past.
"This slate reflects the passion of creative documentary filmmakers to tell stories which delight, surprise, provoke and enrage viewers with a potency that speaks to our tempestuous times," said Lisa Marie Russo.