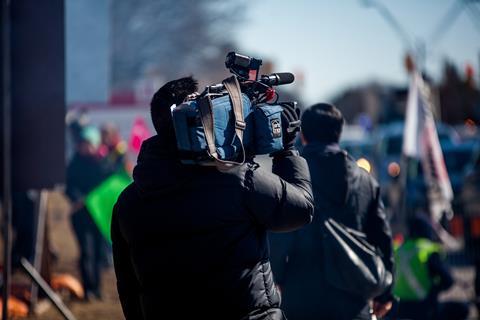 The BFI Film Fund's partnership with Doc Society, formerly Britdoc, to deliver a new £1m fund to UK documentary producers is raising eyebrows within the sector as some filmmakers question if the move signals a "lower commitment" to the genre in the UK.
Key to the concerns is a new £80,000 ceiling on individual awards.
Recent BFI-backed documentaries include Peter Middleton and James Spinney's Notes On Blindness (which received £293,901 from the Film Fund), Jane Pollard and Iain Forysth's 20,000 Days On Earth (£214,733), the Heymann Brothers' Who's Gonna Love Me Now? (£269,560), Mark Cousins' A Story Of Children And Film (£127,771), Grant Gee's Innocence Of Memories (£246,350) and Sophie Fiennes' Grace Jones: Bloodlight And Bami (£270,000).
The £80,000 limit proposed by the BFI Doc Society Fund suggests those films, which all went on to screen at leading festivals, with many also nominated for top awards, would have been left with a significant funding gap.
Upcoming projects to have received Film Fund backing include Tim Travers Hawkins' XY Chelsea (£220,000) and the latest project from Sean McAllister, director of A Syrian Love Story (which received £135,000), titled A Northern Soul (£244,000).
One producer, who spoke on the condition of anonymity to preserve their relationship with the BFI, said news of the £80,000 ceiling was "a real blow". The producer had received more than double that figure in BFI funding for a previous arthouse project and believed the film would have been challenging to finance elsewhere. "[In the future] where are we going to fill that gap?" they asked.
A further producer, who has also benefitted from BFI funding for documentary projects, said the cap is a "real shame" because the BFI is "the one organisation that has the ability to take risks that other financiers can't".
They added those most likely to feel the pinch were rising filmmakers with no track record who need public funding to launch their careers.
A third producer, who again has benefited from BFI backing, said if the award for their documentary had only been £80,000, they "just wouldn't have been able to do it."
"The material for our documentary was challenging. The BFI's remit is to support films that otherwise would be hard to finance because they might not be big commercial hits," they suggested. "It would have been impossibly hard without the BFI's full support."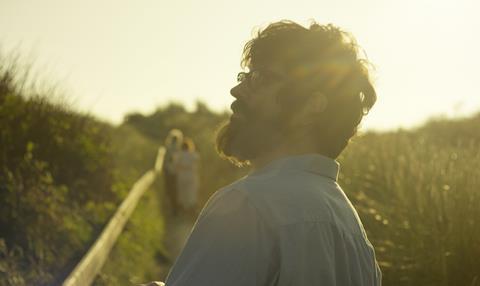 Lisa Marie Russo, who was hired in March to head the BFI Doc Society Fund, was keen to assuage filmmakers' concerns.
The £80,000 ceiling was the "upper limit of what we're going to fund because we want to spread the love around as many films as possible," she said.
Russo, a producer whose credits include Ken Loach's The Spirit Of '45, Terence Davies' Of Time And The City, Gillian Wearing's Self Made and Andrew Kotting's Swandown, explained producers are able to come to Doc Society at any stage of their project, whether it be for development, production or finishing funding. It would also potentially be possible for a project to apply in subsequent years for "a top up", she said.
Russo added that she hoped the total budget would rise in future years. "I absolutely hope the budget will increase and we would fight with our last breaths to try and get more money for the filmmakers," she said.
"We're not obsessed with competing in commercial markets, we want to help films reach audiences and we want films to make impacts. Great stories always rise to the top and that's what we're here to do, to help people get it out there."
A BFI spokesperson said that the organisation would be "working with Doc Society to review progress both in terms of total funding and award amounts to ensure the fund is working as well as it can and meets the needs of the UK's documentary filmmakers".
The total pot
The BFI Film Fund tendered out its documentary funding activities, one of the key sources of public documentary financing in the UK and comprised of National Lottery money, to Doc Society, at the end of 2017. The Audience Fund is now the BFI's only other major source of support for documentary projects through its distribution, festival and exhibition activities.
The overall annual amount of money ring-fenced for development and production grants for documentaries by the BFI Doc Society Fund now totals £650,000, which is lower than the BFI's previous total annual investments in documentaries in recent years.
The BFI Film Fund invested £1,211,050 in documentary projects in 2017-2018 (not including an additional £250,000 awarded to Doc Society when it won the tender). In 2016-2017 it invested £985,849, while in 2015-2016 the figure was £1,450,519.
The remaining £350,000 from the new £1m fund will be invested in initiatives including four regional outreach events a year, an edit lab, staff costs and further events.
The BFI's apparent shift away from backing documentary projects with large individual grants to an emphasis on a wider consideration of how to back documentary filmmakers across the UK is in line with Doc Society's existing activities. The organisation already runs multiple initiatives around the UK and internationally to support documentary makers, such as Good Pitch, its event to connect documentary filmmakers with potential partners.
"[The BFI] recognised that the level of support documentary required was more specialised and holistic than we were able to provide within the Fund and that's why we searched for a partner with the vision, expertise and track record to deliver the kind of support the UK's documentary community needs," said a spokesperson for the BFI.
"Doc Society can offer the on-the-ground support needed and also have a proven track record in leveraging other funds to support documentaries," they added.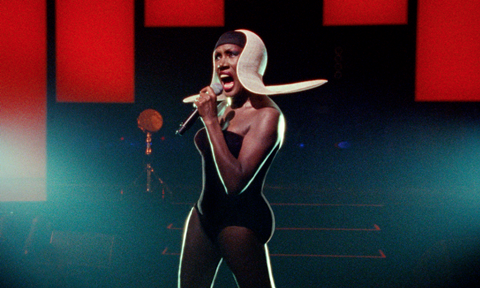 However, two producers have also expressed concern about the awarding of the tender itself to Doc Society.
One said when putting together their previous BFI-supported film they had decided not to approach Doc Society (then Britdoc) for further funding because the organisation "didn't think they were the right fit for the project".
"Brit Doc [Doc Society] has felt like a closed shop and not accessible," the producer said. "Their pots of money have seemed very specific. Hopefully this [the BFI partnership] will be more open."
A second producer said they were "astonished" by the BFI's decision to award the tender to Doc Society because they believed the partnership has "created a full-on monopoly of documentary funding in the UK".
Doc Society already administers several funds including the Bertha Doc Society Journalism Fund, the Doc Society Circle Fund and the Pulse Doc Society Genesis Fund.
"[Doc Society] already run a bit of a gang - if you're not in their club you're not in the club," said the second producer. "I'm worried for people coming up. [Doc Society] is a very socially aware company, I think that's a good thing but the BFI has let us make cinematic documentaries. I'm not saying that Doc Society won't do that, but it feels like an odd decision."
Russo refuted the suggestion Doc Society now has a monopoly on public documentary funding in the UK. "Doc Society is set up as a support organisation," she said. "The selection process is collegiate, it's not one person deciding who gets what."
One difference between the £650,000 now awarded via Doc Society and the previous investments made directly by the BFI Film Fund is that Doc Society will not take any equity in the projects it backs, which the BFI used to. This will allow filmmakers to retain ownership of their films.
However, one producer suggested that a renewed need to balance soft and hard money, due to the smaller grants on offer, is not a financing structure that has previously been embraced by Doc Society.
"BritDoc [Doc Society] has historically said to me they wouldn't put money into my projects because I already had equity, therefore if they put their soft money into them, they felt they were lining the pockets of my commercial equity investors. They saw it as bad business," the producer commented.
Russo emphasised the BFI Doc Society Fund would be actively assisting filmmakers to find other sources of finance to help fill funding gaps, including private sources. "We're going to work really hard to try and increase those figures by helping filmmakers find other resources," she said "If we're working with someone who has private money and they want to try and make that work with our money, we'll make that work."
Russo said the organisation had received a strong level of applicants since it opened its first cycle on May 11, with 145 entries now being assessed ahead of the first initial batch of grants, which will be given out in July. "I appreciate the concerns people have," said Russo. "We feel it deeply. We want to do everything we can to help people and we want to enter a dialogue about how we can support them."
Lizzie Francke, BFI senior production and development executive, commented: "The expertise Doc Society brings to this fund and the wider UK documentary community is unrivalled and we're thrilled to have them as our partners. This is a brand new approach to supporting documentary filmmaking which offers a level of holistic, on-the-ground outreach and support that simply wasn't possible previously, and we're excited to see the results."