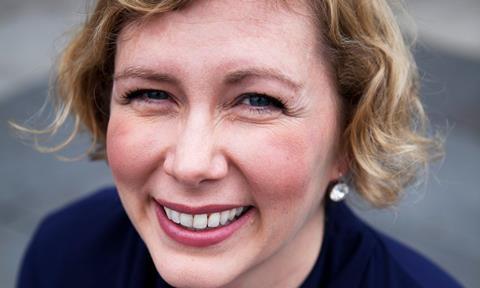 A group of experts will now oversee all applications to the BFI Audience Fund to ensure it supports "authentic portrayals of disability and visible difference" through a new Disability and Visible Difference Representation Panel.

Any film seeking distribution support through the fund that has aspects of disability in the narrative, where a non-disabled actor portrays a disabled character, or where visible difference is used as a shorthand for negative representation, will be subject to review by the panel.
The model may be rolled out further to encompass all BFI funds.
Members of the panel will be drawn from the Disability Screen Advisory Group, which was formed in 2018 and tasks the BFI with addressing challenges faced by disabled talent, and is chaired by Andrew Miller and deputy co-chaired by David Proud and Kim Tserksie.
Members will serve a two year term on the panel, after which time, the panel will change. The panel will remain anonymous so as to not influence each other's perspective.
"While the Disability and Visible Difference Representation Panel can offer real life interventions in our funding practices," said Jennifer Smith, head of inclusion at the BFI, "our longer-term ambition is for it to act as a model of best practice, which we invite content creators, funders and producers to employ when their projects depict disabled characters and narratives on screen."
"The panel will act as a mechanism to bring people with lived experience into the assessment process to ensure we don't support films with damaging, careless or offensive representation of disability or visible difference on screen," added Laura Glanville, audiences manager, UK wide audiences, at the BFI. "If successful, this model can be rolled out to support other relevant funding decisions across the organisation."
This initiative builds on commitments already made by the BFI Film Fund in 2020 to avoid supporting projects where "cripping up" (the practice of nondisabled actors playing disabled characters) is used.
The BFI also launches today (December 2) the second iteration of its Press Reset campaign, following on from last year. The campaign aims to addresses the damaging impacts of ableism – discrimination in favour of people who don't have a disability – through a film that calls for the screen sector to change how it engages with disabled talent behind and in front of the camera. It will screen at Busting the Bias, a weekend of events and screenings celebrating disabled practitioners at BFI Southbank running from December 3-5.