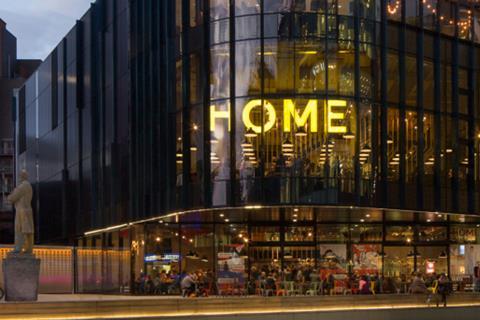 The BFI is providing UK regional cinemas with a home on its streaming platform in a bid to help venues connect with audiences during the Covid-19 pandemic.
Six venues across England, Scotland and Northern Ireland have been granted dedicated homepages on BFI Player and the ability to curate content on the platform to serve regional cinemagoers at a time when every theatre in the UK has been closed in a bid to stem the spread of coronavirus.
The cinemas, which all lead regional hubs as part of the BFI Film Audience Network, include Broadway, Nottingham; Glasgow Film Theatre; HOME Manchester; Queen's Film Theatre, Belfast; Tyneside Cinema, Newcastle; and Watershed, Bristol.
Each will communicate the new initiative to their membership and local audience through their website, social channels and regional press.
Jen Hall, film programme producer at HOME Manchester, said: "In a time when visiting the cinema isn't a possibility, it is important to us that our audiences are still able to access a diverse range of films that push boundaries, reveal different perspectives and challenge perceptions.
"We're really pleased that we were able to work with the BFI to curate a selection of their films to bring HOME programming to [audiences] at home. Although the cinema remains the best place to experience the moving image, it's great to be able to work with such wonderful streaming services to bring the cinema to our audiences until we are able to re-open our doors."
Titles in HOME's selection include Derek Jarman's The Garden, originally planned to run alongside the Derek Jarman Protest! exhibition at Manchester Art Gallery in April, which has now been postponed. Glasgow Film Theatre's selection includes Andrea Arnold's Red Road, which was filmed in the city.
In a bid to kick-start the initiative, the cinema's existing members will be offered an extended free trial of the subscription service, limited to the next three months.
Ben Luxford, head of UK Audiences at the BFI, said: "Everyone is feeling the impact of this crisis and we wanted to find a way to ensure audiences across the UK could still feel connected to their venues, and continue to discover a brilliant selection of films… What makes this offer to audiences really special, is their local venue programmers expertly creating collections of features and archive content especially for them."