The British Film Institute (BFI) is partnering with London and Manchester-based marketing and brand partnerships agency, elevenfiftyfive, to bring year-round free screenings of independent films to UK cinemas from early 2024.
Open Cinemas will see a regular free screening offered at venues across the UK, promoted by a campaign with national reach.
Elevenfiftyfive has been selected to create a consumer-facing pilot campaign following an open call to the Open Cinema Fund, part of the BFI's 10-year strategy Screen Culture 2033. The BFI is investing £2.7m of National Lottery good cause funding in the initiative from now until March 2026, the end of this National Lottery funding plan.
The agency will now leverage the funding to secure additional partners and sponsors, is actively in development with the project and consulting with industry. Venue partners will be confirmed by elevenfiftyfive in the coming months.
The aim of Open Cinemas is to attract those who have low engagement with cinema, particularly independent cinema, and work to retain them and build new audiences. There will be a focus on accessibility, with participating venues obligated to meet accessibility requirements.
"This project is like no other before it and our approach is to create a national conversation around the escapism of cinema at scale, while also creating a regular, accessible opportunity to experience it," said
David Kapur, co-founder of elevenfiftyfive. "We will support and sustain the work of the industry by focusing on those who are currently not engaging or feeling like the cinema is a place for them."
The BFI said the funding meets key objectives of the BFI's National Lottery Strategy, providing audiences across the UK a broader range of screen culture in cinemas, with a focus on tackling social and economic barriers.
The fund is part of a £27.6m National Lottery allocation that the BFI has made for supporting audiences over the three years of the BFI National Lottery Funding Plan 2023-2026. Other programmes include continuing the BFI Film Audience Network and the BFI National Lottery Audience Projects Fund.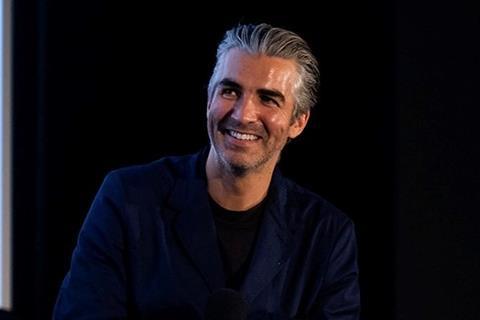 "A new approach for our funding, we believe Open Cinemas offers an exciting opportunity to bring the industry together and create a regular national moment that drives new audiences to cinemas," said Ben Luxford, head of UK audiences at the BFI.
"As the exhibition sector continues to face new challenges, we are adapting our support to best meet the industry's needs and deliver positive public impact.
"Independent UK and international film enriches people's lives and cinemas provide vital cultural spaces for their local communities. In partnering with elevenfiftyfive we hope to not only boost cinema attendance, but also build new UK audiences in the long term; encouraging them to watch films they otherwise wouldn't think of or wouldn't get the opportunity to."