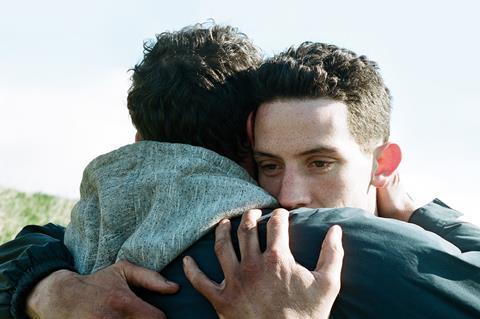 The British Independent Film Awards 2017 have announced their new talent longlist.
Nominees come in four categories; the Douglas Hickox Award (Debut Director), Best Debut Screenwriter, Breakthrough Producer sponsored by Creativity Media and Most Promising Newcomer by The London EDITION.
This year's nominees for best director include Andy Serkis for Breathe, who is joined by the likes of Francis Lee for God's Own Country and Rungano Nyoni for I Am Not A Witch.
Lee and Nyoni are also nominated for screenwriter, alongside the likes of Alice Birch for Lady Macbeth and Nick Payne for The Sense Of An Ending.
Breakthrough producer nominees include Valentina Brazzini for Daphne, Baldwin Li for England Is Mine and Brendan Mullin and Katy Jackson for Bad Day For The Cut.
For most promising newcomer, Lady Macbeth has two nods with Cosmo Jarvis and Naomi Ackie, as well as Adam Lawrence for England Is Mine.
Bad Day For The Cut, God's Own Country, I Am Not a Witch and Lady Macbeth are longlisted across the directing, screenwriting and producing categories.
The nominations for the 2017 BIFAs will be announced Wednesday, November 1, and the eventual winners will be revealed on December 10 at a ceremony marking the awards' 20th anniversary.
The full list is as follows:
The Douglas Hickox Award (Debut Director)
Chris Baugh – Bad Day for the Cut
Andy Serkis – Breathe
Rafael Kapelinski – Butterfly Kisses
Harry Michell – Chubby Funny
Peter Mackie Burns – Daphne
Benjamin Barfoot – Double Date
Mark Gill – England Is Mine
Francis Lee – God's Own Country
Ben Caird – Halfway
Rungano Nyoni – I Am Not a Witch
Jason Wingard – In Another Life
Thomas Napper – Jawbone
Rupert Jones – Kaleidoscope
William Oldroyd – Lady Macbeth
Sarmad Masud – My Pure Land
Dominic Cooke – On Chesil Beach
Deborah Haywood – Pin Cushion
Jenny Lu – The Receptionist
Best Debut Screenwriter
Chris Baugh, Brendan Mullin – Bad Day for the Cut
Harry Michell – Chubby Funny
Francis Lee – God's Own Country
Ben Caird – Halfway
Rungano Nyoni – I Am Not a Witch
Johnny Harris – Jawbone
Peter Machen – Just Charlie
Alice Birch – Lady Macbeth
Tracy Moreton – Mad to Be Normal
Sarmad Masud – My Pure Land
Deborah Haywood – Pin Cushion
Nick Payne – The Sense of an Ending
Gaby Chiappe – Their Finest
Joe Martin – Us and Them
Joseph Adesunloye – White Colour Black
Breakthrough Producer sponsored by Creativity Media
Brendan Mullin, Katy Jackson – Bad Day for the Cut
Valentina Brazzini – Daphne
Paul Sng – Dispossession: The Great Social Housing Swindle
Baldwin Li – England Is Mine
Ameenah Ayub Allen, Andrea Luka Zimmerman – Erase and Forget
Jack Tarling, Manon Ardisson – God's Own Country
Emily Morgan - I Am Not a Witch
Hannah Stevenson – In Another Life
Matthew Wilkinson – Kaleidoscope
Fodhla Cronin O'Reilly – Lady Macbeth
Gavin Humphries – Pin Cushion
Kurban Kassam – The Hungry
Joanna Laurie – The Limehouse Golem
Peter Kirby – The Receptionist
Hayley Reynolds, Sarah Hamilton – Williams
Most Promising Newcomer sponsored by The London EDITION
Nigel O'Neill – Bad Day for the Cut
Harry Michell – Chubby Funny
Hannah Rae – City of Tiny Lights
Adam Lawrence – England Is Mine
Will Tilston – Goodbye Christopher Robin
Harry Gilby – Just Charlie
Cosmo Jarvis – Lady Macbeth
Naomi Ackie – Lady Macbeth
Lily Newmark – Pin Cushion
Billy Howle – The Sense of an Ending
Dudley O'Shaughnessy – White Colour Black