EXCLUSIVE: 20th anniversary of awards to see splintering of craft category.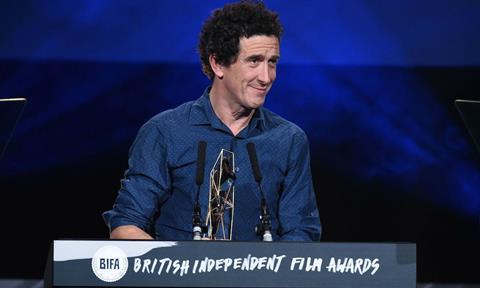 The British Independent Film Awards is set for a significant overhaul ahead of its 2017 ceremony.
Replacing the catch-all outstanding achievement in craft category will be nine separate awards representing different craft disciplines.
They will be: casting, cinematography, costume design, editing, make-up and hair design, music, production design, sound and effects.
BIFA top brass hope that the new system will be "better placed to recognise the wealth of exceptional British talent behind the camera".
The additions will see the total number of awards categories grow from 19 to 27, including three honorary awards.
At the two most recent editions of the ceremony, the outstanding achievement in craft award had feted Andrew Whitehurst, VFX supervisor on Ex Machina, in 2015, and Robbie Ryan, cinematographer on American Honey, who won last year [pictured]. It was originally introduced in 2001 as the Best Technical Achievement prize.
New system explained
Entries will be open between May 29 and September 1. The new categories will have long-list nominees selected by groups of 30-40 voters who are largely comprised of film professionals from craft disciplines.
Two rounds of voting, one in late September and one in mid-October, will narrow the long-lists to seven-15 films per category. The final lists will be narrowed down further to three-five films per category, before the nominations are revealed in early November.
The 2017 BIFA Awards will take place on December 10. The event is celebrating its 20th anniversary this year.
Last year's BIFAs crowned Andrea Arnold's American Honey as the big winner on the night. The 2016 edition also saw debuts for the best debut screenwriter and breakthrough producer awards.