beIN Media Group and Miramax chairman Nasser Al-Khelaifi announces hire of industry veteran.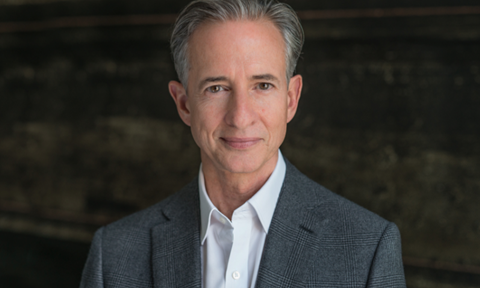 Miramax on Wednesday announced that industry veteran Bill Block has been appointed the company's CEO.
Block, the producer, former agent, founder of QED International and a former president of Artisan Entertainment, will lead efforts to create content across a range of platforms.
The executive and his team will mine the company's library and source new properties to exploit through film, television, mobile platforms and other channels.
"Bill's extensive experience across numerous platforms, combined with his deep knowledge of the industry, makes him outstandingly qualified to propel Miramax into this new and transformative world of distribution, content and sales," Al-Khelaifi said.
"Miramax is committed to expand production and acquisitions in film and television and Bill's strong leadership will surely lead Miramax successfully into the future, and we are thrilled to have him on board."
"Miramax is a storied brand that is poised for growth across all of its divisions – film, TV, licensing and beyond," Block said. "Its library offers a wealth of opportunities for the global entertainment business that I look forward to exploring.

"It is an honor to helm this legacy and expand it qualitatively across all platforms including the immense growth potential across digital and in new media.

"Nasser Al-Khelaifi is a visionary entrepreneur and the beIN Media Group are committed to the long term horizon of media growth and evolution in the 21st century."
Miramax has been ramping up its activities. It is co-financing with Open Road the crime drama Labyrinth starring Johnny Depp and Forest Whitaker, and acquired US rights to the Tonya Harding biopic I, Tonya starring Margot Robbie. The roster includes Whitney Houston documentary Whitney from Kevin Macdonald.
Recent releases include Bad Santa 2 with Billy Bob Thornton that Broad Green Pictures co-produced, co-financed and distributed in the US, and Bridget Jones's Baby from Working Title for Universal Pictures and StudioCanal.
Miramax partnered with Roadside Attractions on the US release of Southside With You, and teamed up with El Rey Network on Robert Rodriguez's From Dusk Till Dawn: The Series.