EXCLUSIVE: Profile of Rolling Stones bassist leads London-based outfit's doc slate.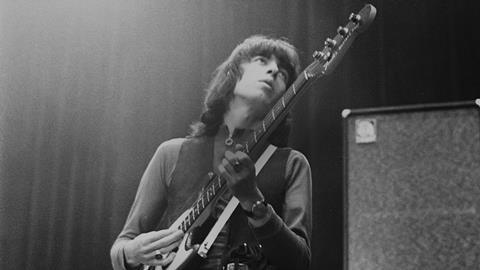 Former Pulse Films head of music Jamie Clark (The Libertines: There Are No Innocent Bystanders) is to produce a documentary about Bill Wyman, the former bassist for The Rolling Stones, under the banner of his new production outfit My Accomplice.
Documentary It's Always the Quiet Ones, made in collaboration with Wyman, will chart the highs and lows of the musician's career and include unseen film footage and photographs captured by Wyman during his time with the Stones, who he played with from 1962 to 1993.
Ollie Murray will make his feature debut on the project, which was presented at Sheffield Doc/Fest in June and is currently in pre-production.
Jason Bick (20,000 Days on Earth) will produce with My Accomplice.
On the development slate for the Shoreditch-based company is The Goal Is Rio, about British teenager Lorn Mayers who became the youngest ever player to sign for an NFL team, but whose career was derailed when was shot six times at a party in 2007.
Following a long period of rehabilitation, Mayers attempted to gain a place on the GB Paralympics team. Colin O'Toole is set to direct.
My Accomplice has also set Belfast-born filmmaker Kathryn Ferguson to direct Alone Of All Her Sex, an artist led film exploring abortion laws, misogyny and female activism in Northern Ireland.
Clark's My Accomplice, established in 2014, will focus on growing a stable of emerging directors across music videos, commercials and branded content alongside its feature production slate.
Development producer Jennifer Corcoran joined the company from Film London and works across development, financing and production of the film slate.
"We take a long term view to developing directorial talent, working with each director and exploring new project ideas then linking up with the right partners to bring those ideas to life," said Clark.
"This new feature slate is a fantastic example of the talented directors we work with as well as the breadth of work that we do."