EXCLUSIVE: Film about German goalkeeper picked up by Beta Cinema.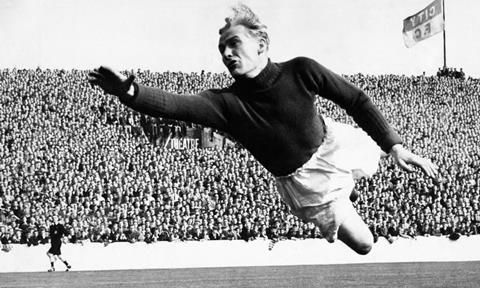 Beta Cinema has come on board to handle world sales on Trautmann, the long-gestating biopic of Nazi soldier turned English football hero Bert Trautmann.
Trautmann was one of the larger-than-life personalities of post-war European sport: a former Nazi paratrooper who became a hero as the world's most famous goalkeeper of his time – not in his home country, but on the playing fields of his former enemy. He famously broke his neck in the 1956 FA Cup Final but kept on playing.
The film, the first English-language feature for German director Marcus H Rosenmueller (Grave Decisions), is now fully financed and will shoot later this summer.
German actor David Kross (The Reader) is still on board to play Trautmann while UK actress Freya Mavor (The Sense Of An Ending) has been cast as the love of his life, Margaret, who was the daughter of his English coach.
The film is produced by Robert Marciniak, Chris Curling and Steve Milne with Lieblingsfilm, Zephyr Films, the British Film Company and Degeto Film as co-financing partners.
SquareOne Entertainment will release the film in German cinemas. Trautmann will shoot this summer in the UK and Germany. Beta Cinema is starting pre-sales in Cannes.
Trautmann joined the Wehrmacht at the age of 17 and was awarded five medals for bravery by Adolf Hitler. Captured by the British towards the end of the Second World War, he arrived in the UK as a prisoner of war. An English football manager noticed his exceptional talent as a goalkeeper, and his subsequent signing by Man City brought passionate protests from the people of Manchester, which had been severely bombed in the war.
But against all odds, Trautmann would eventually win over the hearts of his adopted country. He became one of England's iconic footballers remembered for the moment when in the 1956 Cup Final in front of 100.000 visitors at Wembley he secured victory for Man City playing on despite having broken his neck.