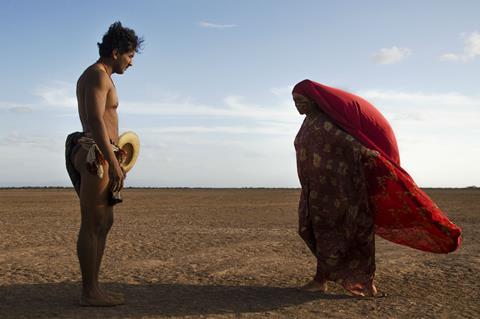 Cannes selections Birds Of Passage and Border will compete with the likes of Transit and Non Fiction for the Gold Hugo at next month's 54th Chicago International Film Festival.
Artistic director Mimi Plauché announced on Friday (14) the international competition line-ups at the 54th Chicago International Film Festival, which runs from October 10–21.
The longest running competitive film festival in North America will feature two world premieres – Guie'dani's Navel (Mexico) and the documentary Father The Flame (USA) – and showcase 16 films in the main International Feature Film Competition, 14 films in New Directors Competition, and nine films in International Documentary Competition.
From Austria to Iran, the Dominican Republic to Vietnam, this year's competition brings together veterans and novies, including Belly Of The Whale (Ireland), Echo (Israel), The Road Not Taken (China), and the documentary [CENSORED] (Australia).
INTERNATIONAL FEATURE FILM COMPETITION
Alice T (Romania) dir. Radu Muntean
North American premiere
Animal (Argentina) dir. Armando Bo
US premiere
Ash Is Purest White (China) dir. Jia Zhangke
At War (France) dir. Stéphane Brizé
US premiere
Before The Frost (Denmark) dir. Michael Noer
US premiere
Birds Of Passage (Colombia-Mexico-Denmark) dirs. Cristina Gallego, Ciro Guerra
Border (Sweden-Denmark) dir. Ali Abbasi Chicago premiere
Diane (USA) dir. Kent Jones
Duelles (Belgium-France) dir. Olivier MassetDepasse,
US premiere
Happy As Lazarro (Italy) dir. Alice Rohrwacher
Joy (Austria) dir. Sudabeh Mortezai
North American premiere
Jumpman (Russia) dir. Ivan I. Tverdovsky
US premiere
Non Fiction
(France) dir. Olivier Assayas, Chicago Premiere
Too Late to Die Young (Chile-Brazil-Argentina) dir. Dominga Sotomayor Castillo
Sibel (France-Germany-Luxembourg-Turkey) dirs. Çağla Zencirci & Guillaume Giovanetti
US premiere
Transit (Germany-France) dir. Christian Petzold
NEW DIRECTORS COMPETITIO
As I Lay Dying (Iran) dir. Mostafa Sayari
North American premiere
Belly Of The Whale (Ireland) dir. Morgan Bushe
North American premiere
Core Of The World (Russia, Lithuania) dir. Natalia Meshchaninova
US premiere
Dear Son (Tunisia) dir. Mohammed Ben Attia
US premiere
Echo (Israel) dirs. Amikam Kovner, Assaf Snir
North American premiere
Extraordinary Journey Of Celeste Garcia (Cuba, Germany) dir. Arturo Infante
US premiere
Facing The Wind (Spain) dir. Meritxell Colell Aparicio
North American premiere
Guie'dani's Navel (Mexico) dir. Xavi Sala
World premiere
Little Tickles (France) dirs. Andréa Bescond, Eric Métayer
North American premiere
The Mercy Of The Jungle (Belgium-Congo-France-Germany) dir. Joel Karekezi
US premiere
Miriam Lies (Dominican Republic-Spain) dir. Natalia Cabral and Oriol Estrada
North American premiere
The Road Not Taken (China) dir. Tang Gaopeng
International festival premiere
The Third Wife (Vietnam) dir. Ash Mayfield
US premiere
Volcano (Ukraine-Germany) dir. Roman Bondarchuk
US premiere
INTERNATIONAL DOCUMENTARY COMPETITION
[CENSORED] (Australia) dir. Sari Braithwaite
International premiere
The Dread (Argentina) dir. Pablo Aparo Martin Benchimol
North American premiere
Dreamaway (Egypt, Germany) dirs. Marouan Omara, Johanna Domke
North American premiere
Entrepeneur (Finland) dir. Virpi Suutari
US premiere
ExShaman (Brazil) dir. Luiz Bolognesi
North American premiere
Father The Flame (U.S.) dir. Chad Terpstra, World Premiere
My Home, In Libya (Italy) dir. Martina Melilli
North American premiere
The Raft (Sweden-Denmark-UK) dir. Marcus Lindeen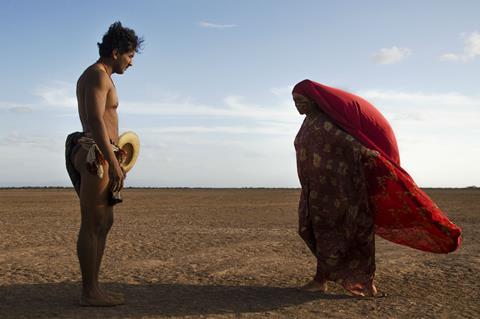 North American premiere
Srbenka (Croatia) dir. Nebojša Slijepčević
North American premie