EXCLUSIVE: The innovative architect designed the new World Trade Centre.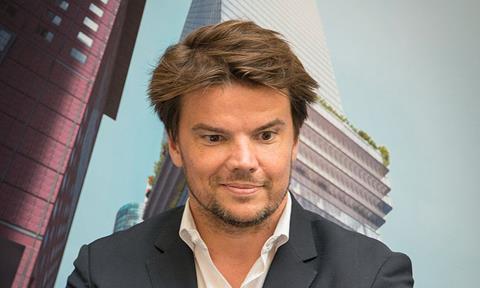 Early in the market, documentary sales outfit Autlook is racking up deals on its new title Big Time.
The film gives an insight into the creative mind of prolific and innovative architect Bjarke Ingels, who designed World Trade Center 2, Google Headquarters Silicon Valley, The Smithonian Washington DC, Kuala Lumpur Signature Towers a.m.m.
Danish director Kaspar Astrup Schroeder follows Ingels over a period of six years.
MK2 Films confirmed it has taken Big Time for France and will give the film a theatrical release.
Madman in Australia plans to release the project in the late autumn. The Danish release will be handled by DoxBio.
Big Time is a Danish production, led by Sonntag Pictures (Cannes selected Armadillo by Janus Metz, Tribeca awarded Dance movie Bobbi Jene by Elvira Lind)
The new deals have been negotiated by Autlook's Salma Abdalla on behalf of the filmmakers Sara Sonntag and Kaspar Astrup Schroeder.
Autlook has also confirmed first offers for North America, Italy, Germany, Taiwan and Japan.