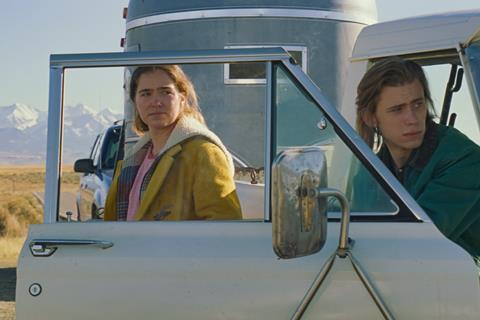 Bleecker Street has acquired US rights to Montana Story starring Haley Lu Richardson and Owen Teague following its recent world premiere at Toronto International Film Festival.
Scott McGehee and David Siegel wrote and directed the story about two estranged siblings who return home to the sprawling ranch they once knew and loved and confront a bitter family legacy where the fates of their ailing, unscrupulous father and a beloved old horse hang in the balance.
Gilbert Owuor, Kimberly Guerrero, Eugene Brave Rock and Asivak Koostachin round out the key cast on Montana Story and Bleecker Street plans a 2022 theatrical release. Kent Sanderson and Avy Eschenasy of Bleecker Street negotiated the deal with ICM Partners on behalf of the filmmakers.
Stage 6 Films picked up all international rights in a separate deal.
Bleecker Street's recent releases and pipeline include awards season prospect Mass starring Reed Birney, Ann Dowd, Jason Isaacs and Martha Plimpton; the company's first non-English-language film in the form of Maria Schrader's German Oscar submission I'm Your Man; Geeta Malik's family comedy India Sweets And Spices; and Helen Mirren as the first Israeli prime minister Golda Meir in Golda.