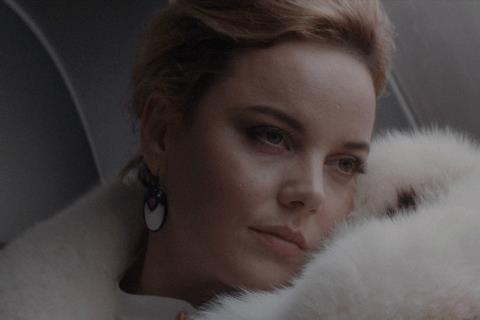 Blockchain company SingularDTV is acquiring content for its global platform and has picked up worldwide rights to SXSW sci-fi thriller Perfect starring Abbie Cornish.
Eddie Alcazar's feature directorial debut will open theatrically in the US later this year followed by worldwide event-driven screenings. It will screen on SingularDTV's digital platform in early 2019.
Steven Soderbergh served as executive producer on the story of a young man with a violent past who enters a genetic engineering clinic where patients transform themselves. Garrett Wareing and Courtney Eaton round out the key cast.
Marco Vicini, Phil Hoelting, Matthias Koenigwieser, Rooter Wareing, Nikki Pederson, and Adam Silvestri also served as executive producers.
SingularDTV brokered the deal with XYZ Films and CAA Media Finance on behalf of filmmakers.
"SingularDTV's approach to distribution is as bold as the film itself – I feel I'm getting a front-row view of the future," Soderbergh said.
SingularDTV president of entertainment Kim Jackson added, "This is exactly the kind of bold filmmaking that SingularDTV stands for. By bringing blockchain technology into the film industry, we are forging ahead with creating an environment where forward-thinking artists and filmmakers can thrive."
"Not only is this an innovative, boundary-breaking film we are thrilled to be working with, but it also provides SingularDTV with an opportunity to innovate in our approach to sharing PERFECT and its universe of thought-provoking stories with the global audience," Jason Tyrrell, SingularDTV' vice-president of content, said.
"Eddie and his team have created something we feel will stand the test of time, and we look forward to collaborating with Brainfeeder Films on a special release that's in line with the audacity of this project, and our goal to create a more sustainable industry for the independent arts."