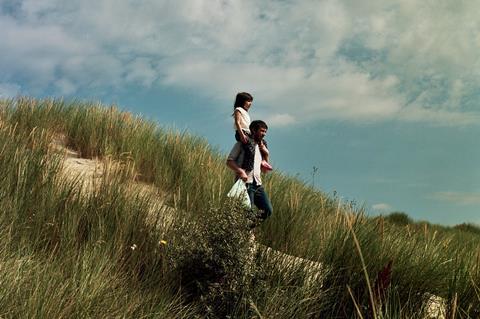 Blue Fox Entertainment has picked up world sales rights to The Elephant And The Butterfly, on which Martin Scorsese serves as executive producer, and will commence sales at the EFM.
Belgian filmmaker Amélie Van Elmbt directed the French-language film produced by Jean-Pierre and Luc Dardenne and Delphine Tomson of Les Films de Fleuve.
Thomas Blanchard plays a young man who returns to his hometown and reunites with his former lover. Fate intervenes and leaves him alone in the care of the daughter he has never met. Judith Chemla and Lina Doillon also star.
Van Elmbt and Matthieu de Braconier wrote the screenplay. Emma Tillinger Koskoff, and Chad A. Verdi and Michelle Verdi of Verdi Productions served as executive producers alongside Scorsese.
Financing are the Federation Wallonie-Brussels, RTBF, BE TV, Casa Kafka Pictures Movie Tax Shelter Empowered by Belfius, Screen Brussels, Eurimages and Why Not Productions.
Blue Fox will release The Elephant And The Butterfly theatrically in the US this summer. Todd Slater brokered the deal on behalf of Blue Fox Entertainment with Endeavor Content's Samantha Racanelli on behalf of the filmmakers.
"I was so taken with Amélie van Elmbt's first picture, Headfirst, and I was excited that we were able to team up with Luc and Jean-Pierre Dardenne and Chad and Michelle Verdi on the Elephant And The Butterfly," Scorsese said. "Amélie has a bright future in cinema, and I'm glad to have been there to help with this beautiful, sensitively made follow-up."
Lisa Gutberlet, Blue Fox Entertainment head of international, said: "This is an exceptionally moving film with such beautiful performances and style. Amélie Van Elmbt is an incredibly talented filmmaker, and we are so pleased to be working with her and this great team of producers to bring this film to audiences around the world."
Chad A. Verdi added, "Everyone at Verdi Productions is very proud of this beautiful film. My wife Michelle and I are so pleased to have teamed up with Martin Scorsese and Emma Tillinger Koskoff on our first foreign film. Having Blue Fox entertainment as our distributor was a dream come true for this film."
"Jean-Pierre and Luc Dardenne were quite simply seduced by the freshness of this little slice of life seen from the little Elsa's point of view," Tomson said. "Antoine's fragility in the face of this unknown situation, fatherhood, or at least the possibility of fatherhood… We are very pleased to work with Martin Scorsese, Chad and Michelle Verdi on this film. We hope this is just the beginning of an exciting adventure."