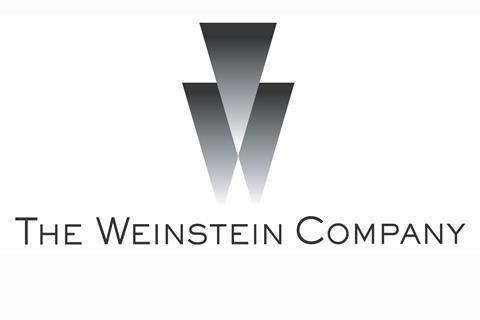 The Weinstein Company co-chairman Bob Weinstein said it was business as usual on Friday despite a report claiming the board is exploring a possible sale, as a separate report emerged on Friday highlighting president and COO David Glasser's prior legal issues.
"Our banks, partners and shareholders are fully supportive of our company and it is untrue that the company or board is exploring a sale or shutdown of the company," Weinstein said in a statement.
"Polaroid is moving forward as planned with a release date of November 22 followed by Paddington 2 on January 12. The first Paddington grossed over $75 million and we expect even greater success for Paddington 2. Test screening scores are through the roof. War With Grandpa starring Robert De Niro is scheduled for February 23, 2018. Business is continuing as usual as the company moves ahead."
The statement flies in the face of a report in The Wall Street Journal that claims the board is scrambling for a solution to its woes that could see an outright sale or a shutdown in the wake of rape, sexual assault and sexual harassment allegations levelled against his brother Harvey Weinstein in the past week.
Mention of the film slate – which has dwindled in recent years as the Weinsteins have scaled back production, acquisition and sales in favour of building a TV business – does not include The Upside, Fahrenheit 11/9, and Six Billion Dollar Man.
Should the company be sold, the entire pipeline will hang in the balance as the new owners work out distribution arrangements with financiers and producers.
It is understood Glasser and sales chief Ennis Hensley have been talking to buyers about Fahrenheit 11/9 ever since it was announced shortly before Cannes. Despite requests for updates from Screen since May, none have been forthcoming.
Six Billion Dollar Man has not begun production and was the subject of a buyers presentation at Casa del Mar at the AFM last year along with Polaroid. It unites Damián Szifron, the Argentinean Oscar-nominated director of Wild Tales, with Mark Wahlberg. A prior December 2017 release date was scrapped earlier this year.
The Upside release appears to be scheduled for March 9, 2018. Amazon Studios is understood to have acquired certain rights however that company declined to specify what they were this week. TWC has been trying to close deals on the title since its world premiere in Toronto, however buyers have suggested the involvement of Amazon Studios would impact the holdback period and as such diminishes the appeal of available rights.
Meanwhile Glasser responded on Friday to a report in Variety about, among other things, his prior dealings with Roy Ageloff, a convicted money launderer with whom he made two films.
Glasser said he learned about the money laundering after he went into business with Ageloff and was eventually cleared of any wrongdoing by an investigation.
In another development, more than 116,000 people have put their name to a petition on A Change.org demanding Harvey Weinstein be expelled from the Academy of Motion Picture Arts and Sciences. The Academy board is meeting on Saturday to discuss Weinstein, as is the board of the Producers Guild Of America.