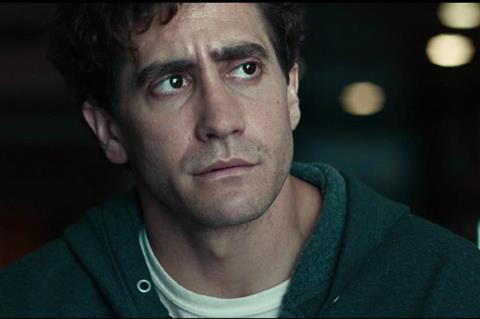 Seeking to back bigger films and ramp up the TV slate, Bold Films has renewed and increased its revolving credit line with Comerica Bank in a three-year $50m deal.
The pact provides financing for the company founded in 2004 by Michel Litvak and Gary Michael Walters to produce four to six films a year and intensify efforts in TV.
Bold's recent releases include Stronger (pictured), the Jake Gyllenhaal Boston Marathon bombing drama that premiered in Toronto and opened last month through Roadside Attractions.
Bold Films CFO Rob Mitchell led the credit facility deal for the company, which was represented by legal counsel Miles Mogulescu. Adam Korn handled the deal on behalf of Comerica. The companies established a relationship in 2013.
"We are thrilled to continue our valued partnership with Comerica," Mitchell said. "The facility extension and expansion allows Bold to efficiently finance its production slate as we shift to produce more big budget films."
"Bold's prestige brand and pipeline of films along with Comerica Bank's knowledge of film finance makes for a great partnership," Korn, Comerica senior vice-president/alternate group manager for Comerica, said.
"We've had the privilege of serving as trusted advisors to Bold for more than four years and look forward to helping the company continue to grow their film and TV business."
The company's credits include Dan Gilroy's Nightcrawler starring Gyllenhaal; Damien Chazelle's Whiplash with Miles Teller and J.K. Simmons; and Nicholas Winding Refn's Drive starring Ryan Gosling, Carey Mulligan, Bryan Cranston, and Oscar Isaacs.