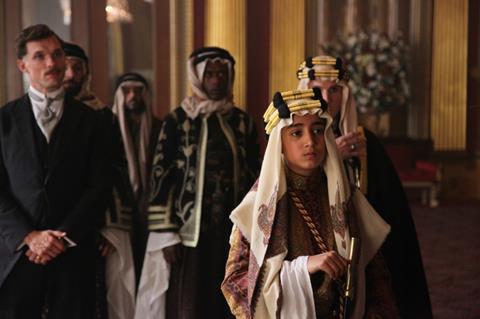 Andrés Vicente Gómez, the veteran Spanish Oscar-winning producer of Belle Epoque whose historical epic Born A King is screening in the Marche du Film online, is busy working on upcoming projects.
Lolafilms head Gómez is looking to finish production on Champions, a Saudi remake of the 2018 Spanish hit Campeones, after it was shut down in Jeddah on March 17 due to the pandemic with several days of shooting left to go.
Saudi company Al Maha Al Arab, which is run by Prince Turki Al Faisal Al Saud, son to the late King Faisal, is financing the feature.
The story is inspired by the original tale of a basketball coach sentenced to community service and forced to work with a team of players with learning difficulties.
The Voice presenter Yassir Al Saggaf stars alongside Fátima Al Banawi (Barakah Meets Barakah) and a cast of actors with learning difficulties.
Champions is scheduled to open theatrically in December in Arabic with English subtitles. VOX will distribute across the Gulf territories, as well as Egypt, Jordan, and Lebanon. Al Maha Al Arab finances.
Latido Films handles sales on Campeones and is also selling Born A King, an epic telling of the rise of King Faisal that stars Ed Skrein, Hermione Corfield, Abdullah Ali, and Rawkan Binbella.
Agustí Villaronga (Pa Negre) directed the film, which shot in London and, in what the producers have said was a first for a western film, Saudi Arabia. US rights are available on the epic, and Latido is hosting a live event at the Marché du Film online on Wednesday (24).
Arab SVOD platform Shahiz VIP will release Born A King and Champions.
Gómez and Al Maha Al Arab are also lining up East Meets West, a historical film about King Abdulaziz, founder of the modern Saudi state, US president Franklin D. Roosevelt, and King Faisal, who died in 1975.
The project is currently in development and will be set in San Francisco, London and Saudi Arabia.