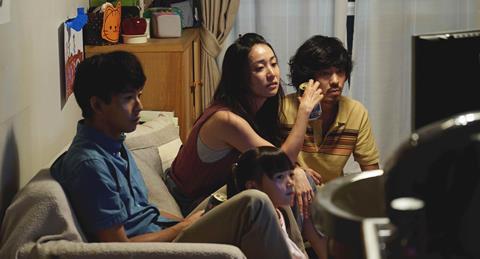 Hong Kong-based Good Move Media has sold Japanese filmmaker Yuya Ishii's latest drama, All The Things We Never Said, to South Korea's D.O. Cinema.
The Tokyo and Yokohama-set drama follows three high school friends, now in their early thirties, as they struggle with relationships and pursue their dreams of becoming successful musicians. Nakano Taiga (Harmonium), Wakaba Ryuya (A Beautiful Star) and Yuko Oshima, a former member of idol girl group AKB48, head the cast of the film, which is currently in the final stages of post-production.
The film is co-produced by Hong Kong's Heaven Pictures and the Hong Kong International Film Festival Society (HKIFFS) as one of six films in the low-budget 'Back to Basics' (B2B) initiative.
Ishii is known for award-winning dramas such as The Great Passage (2013) and The Tokyo Night Sky Is The Densest Shade Of Blue (2017), which screened in Berlin's Forum section.
Good Move Media is selling the film as part of its arrangement to handle titles selected by the Hong Kong International Film Festival's festival strategy and distribution initiative, HKIFF Collection. The Hong Kong-based company is handling sales in all territories outside Japan, where the film will be released by Filmland on October 9, and China, where Heaven Pictures is handling rights.
Good Move is also selling Atsushsi Sakahara's documentary Me And The Cult Leader, about the 1995 Tokyo subway sarin gas attack, which is premiering at the on-going Sheffield Doc/Fest, and Drama Queen, directed by Vietnam's Kay Nguyen, about a stuntman who fulfils a lifetime wish to transition into becoming a woman.