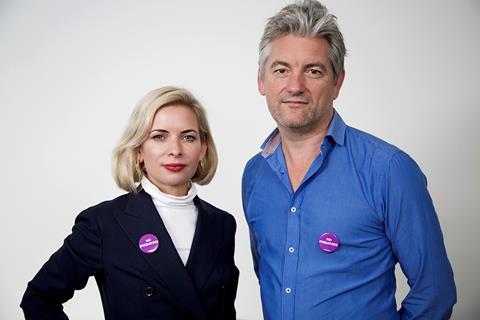 Boudica Films, the fledgling production and finance outfit founded by Rebecca Long and Ian Davies, is launching a campaign it hopes will readdress the "overt sexism that is deeply ingrained in the film industry".
Dubbed 'No Predators', the initiative includes a code of conduct designed to combat sexism. The full code features six written-out stipulations, summarised as follows: be inclusive; be considerate; be respectful; choose your words carefully; don't harass; make differences into strengths.
In addition, Boudica is partnering with law film Equal Justice Solicitors to provide a free telephone helpline that will dispense legal advice to film industry professionals who have suffered sexual harassment or assault at work.
The hotline will come into action from December 1 this year.
The news follows recent allegations of sexual misconduct made against prominent film industry figures including Harvey Weinstein, Kevin Spacey, Brett Ratner, and Dustin Hoffman.
Boudica will also encourage all crews on its films to wear a 'No Predators' badge and to sign the code of conduct, and will be offering other productions the chance to opt in.
"It's completely unacceptable that women should be in this position and it's been deeply disturbing to hear how widespread and common sexual harassment, bullying and sexual assault actually is in the film industry," said Long.
The company's next film Kat And The Band follows a 17-year-old who takes her band on tour despite being at school. E.E. Hegarty directs from a script by Jemma Field (Bafta-nominated for the short Tattoo), based on a screenplay by Michael Mueller (The Beat Beneath My Feet) Ella Hunt stars with Dougie Poynter from the band McFLy.
"We aim for at least a 50% female crew and we're delighted to have already secured so many fantastic women as HoDs for Kat," commented Long.
Boudica Films launched at Cannes 2016. Long and Davies have previously invested in projects including Carol Morley's The Falling and Scott Graham's Iona.
The company's upcoming slate includes feature documentary Rosalind Franklin: The Forgotten Woman of DNA, about the woman who helped decode DNA but was left uncredited for her work for 30 years in favour of three male researchers. The project is looking to shoot early 2018.