Michelle Suess to depart after 11 years at agency.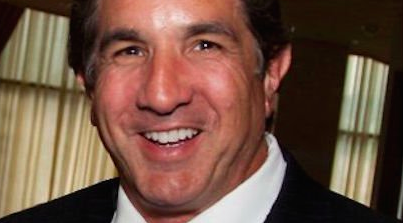 Former Paradigm head of corporate communications Brad Turell has joined ICM Partners as senior vice-president of corporate communications.
Turell, who most recently ran Turell Media Strategies, replaces longtime head of corporate communications Michelle Suess, who is departing the agency after 11 years to spend more time with her family and will work with Turell through the transition. ICM Partners managing partner Chris Silbermann announced the Turell hire on Monday.
Turell launched Turell Media Strategies last August after nine years at Paradigm. Prior to that he spent 11 years at Time Warner serving as executive vice-president, network communications, at The WB, and head of worldwide corporate communications at Turner Broadcasting Systems.
He began his network executive career at Fox, where he served as senior vice president of publicity and talent relations.
Referring to Suess, who joined what was then ICM in 2006, the ICM Partners board said: "We deeply appreciate the strategic guidance that Michelle has offered as we've transformed our agency over the past several years, as well as the level of integrity and commitment that she has given her role."
Suess said: "I'm grateful to have had this opportunity during a period of such growth and change at the agency, and I'm particularly proud of the work that we've done with our foundation to support young people in Los Angeles and New York. I'll miss my colleagues here tremendously, but I'm looking forward to the next chapter."