Local hits including The Ten Commandments: The Movie boosted takings this year.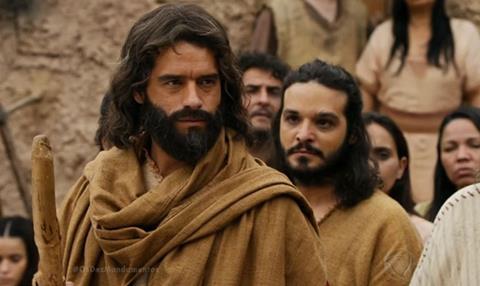 Brazil's box office is set to grow by 12.4% in 2016 from the previous year, reaching an all-time record of BRL$2.6b ($784.3m), according to Filme B, the company that tracks theatrical data in the country.
It will mark the 11th consecutive year of growth in the country, with this year boosted by local box-office phenomenon The Ten Commandments: The Movie [pictured] by Alexandre Avancini, a veteran TV director making his feature film debut.
The film adaptation of his own TV mini-series garnered 11.2 million admissions, surpassing Jose Padilha's Elite Squad: The Enemy Within (2010) to become the most sucessful Brazilian film of all time.
Produced by TV Record, a local broadcaster owned by Edir Macedo (who is also the founder of the controversial Pentecostal sect, the Universal Church of the Kingdom of God), The Ten Commandments: The Movie was the fourth highest-grossing film of 2016 in Brazil (up to December 18).
Admissions have also grown for the eighth consecutive year. They are due to rise by 8.3% from 2015, and are projected to reach 185 million by December 31.
Of that total, local films are estimated to reach 27.5 million this year, or a 14.8% market share. That compares to 21.6 million admissions for local films in 2015, when the market share for local productions was 11.5%.
Filme B's figures include the projected performance of César Rodrigues' sequel My Mom Is A Character 2, which opened on December 22. The 2013 original, which also starred local comedian Paulo Gustavo, sold 4.5 million tickets.
BRAZIL BOX OFFICE TOP 10:
(January 1 - December 18, 2016, figures in US dollars)
Source: Filme B
| | Film title | Takings |
| --- | --- | --- |
| 1 | Captain America: Civil War | $43.2m |
| 2 | Batman V Superman: Dawn Of Justice | $39.9m |
| 3 | Suicide Squad | $35.5m |
| 4 | The Ten Commandments: The Movie | $35.1m |
| 5 | Finding Dory | $34.2m |
| 6 | Deadpool | $24.7m |
| 7 | Doctor Strange | $22.7m |
| 8 | Ice Age: Collision Course | $21.4m |
| 9 | X-Men: Apocalypse | $20.2m |
| 10 | Fantastic Beasts And Where To Find Them | $18.9m |