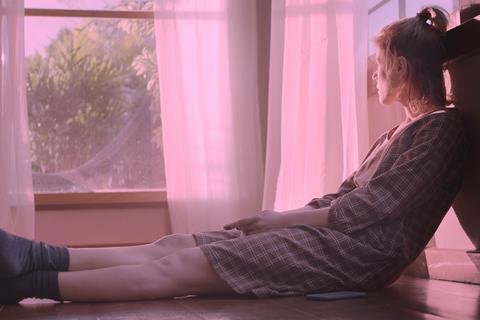 Iuli Gerbase's The Pink Cloud has won the top award at the Sofia International Film Festival (SIFF, March 11-31), which has seen its final week postponed due to emergency lockdown measures in Bulgaria.
The Brazilian filmmaker's debut feature picked up the Sofia City of Film Grand Prix Award along with €7,000 ($8,350). The sci-fi drama, which premiered in competition at Sundance, centres on a new couple who are forced to stay indoors when a deadly pink cloud covers the world. MPM Premium handles sales.
The award was announced during a physical ceremony at Sofia's National Palace of Culture on Saturday (March 20). But plans to continue the festival until March 31 have been re-scheduled after Bulgaria's Health Ministry announced on Thursday that a third round of lockdown measures is to come into effect from today (March 22) and run for 10 days, following a surge of Covid-19 infections in the country.
Cinemas will be closed as part of the measures, leading SIFF to postpone the final week of screenings to April 1-8. In addition, SIFF's screenings of selected titles in the cities of Plovdiv and Varna ended yesterday and further planned screenings in the Black Sea resort of Burgas have been cancelled, with new dates yet to be announced.
Awards
Ahead of the lockdown, the 25th edition of the festival also awarded its special jury prize to drama German Lessons, the directorial debut feature of Bulgaria's Pavel G. Vesnakov, which also picked up the Fipresci award.
Chinese filmmaker Zhou Ziyang was named best director for his second feature Wuhai, which premiered in competition at San Sebastian where it won the Fipresci prize. A special mention went to Swiss drama Grand Écart, the debut feature of Christian Johannes Koch.
Romanian filmmaker Radu Ciorniciuc's Acasa, My Home received the best documentary award while special mentions went to Czech doc Anny, by Helena Trestikova, and Viktor Kossakovsky's Oscar-nominated Gunda.
Another Oscar nominee – Jasmila Zbanic's Quo Vadis, Aida? – won the top award in Balkan Film Competition, while Serbian filmmaker Ivan Ikic's Oasis received a special mention.
The prize for best Bulgarian feature was awarded to Kamen Kalev for his second feature, February, which received a Cannel 2020 label and opened SIFF on March 11.
In addition, the honorary Sofia Award recipients were named as Iranian filmmaker Jafar Panahi and Bulgarian jazz musician and composer Theodosii Spassov in recognition of their contribution to the art of cinema, while the Fipresci 96 Platinum Award went to director Terry Gilliam, following an entertainment online masterclass about his work during the festival's first weekend.
A further Platinum Award will be presented by Fipresci to Romania's Cristi Puiu during a second part of SIFF's anniversary celebrations, which are being scheduled for mid-September when a programme of world cinema will be presented by filmmakers in person in Sofia along with other invited international guests.