UPDATES: BFI & BFC COMMENTS. There has been a shocked and dismayed response to the news of Brexit in almost every sector of the British film industry; responses in Europe have also been extremely downbeat.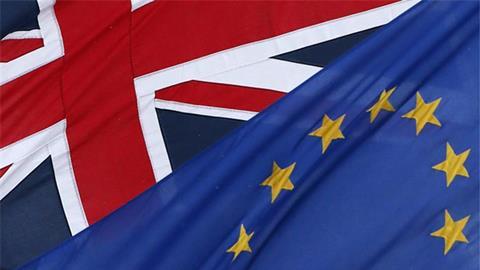 Amanda Nevill, CEO of the BFI, said: "We completely understand and feel the concern that the industry has right now. I think we can draw strength and confidence from knowing that we are one of the most creative nations on earth and we will undoubtedly continue to enjoy successful and vibrant partnerships in Europe and throughout the world."
The timing of Brexit comes just as the BFI is launching its public consultation on its next five year plan for film, a process that was already a complex one.The next five year plan could potentially be shaped to an unexpected degree by today's decision and fallout.
Adrian Wootton, Chief Executive of the British Film Commission and Film London, said: "In terms of the UK's creative sector tax reliefs, it's very much business as usual. While there will inevitably be some uncertainty following the results of the referendum, I would like to assure all our close industry partners and clients successfully making film and TV programmes in the UK that we will be working closely with our peers, colleagues and political stakeholders to ensure the UK's screen industries continue to be the most competitive, highly-skilled and accessible in the world."
Not everyone was feeling so confident. "For the film industry, it is a disaster," said Oscar-winning producer Jeremy Thomas, who quoted writer Charles Bukowski as he reflected on the poll. "The problem with the world is that the intelligent people are full of doubts, while the stupid ones are full of confidence."
"It has blown us out of the water," said Rebecca O'Brien of Sixteen Films, producer of Ken Loach's Palme d'Or winning feature I, Daniel Blake, "We are very dependent on our relations with Europe. All of our films for the last 20 or 25 years have been co-productions with Europe. It (Brexit) doesn't mean they will stop immediately but it means that trade, and access and all those things are much more difficult. It just means we have to re-invent the wheel again."
Thomas predicted a logistical nightmare for independent UK filmmakers trying to work in Europe, dealing with "withholding tax on every deal," work permits and customs issues. He revealed that he may now change the structure on a new film he is producing (originally intended to be a co-production).
'Not in my name'
Thomas has been active as a producer for 40 years - the full period of Britain's membership of the EU - and said that he had received many emails this morning from international colleagues bemoaning the UK decision to leave the Union. "Not in my name," was his response.
"From the overall UK industry perspective, this move is a disastrous one and the repercussions will resonate far and wide," agreed producer Mike Downey, CEO of Film & Music Entertainment (F&ME) and deputy chairman of the European Film Academy.
"The loss of Creative Europe will be a massive body blow and a lobby should begin immediately, to maintain status within Creative Europe." Downey pointed out that Article 8 of the Regulation No 1295/2013 establishing the Creative Europe programme stipulates that countries other than EU Member States may participate in the Programme.
"It's a sad day for some of our regional film funds, who have benefitted greatly from the European Regeneration Fund, which have made a significant contribution to British film-makers," he added.
Christine Alderson of Ipso Facto, a UK production outfit that works frequently with European partners, commented of her "shock" and "devastation" at the decision. "I am trying to even contemplate what that means for UK producers and directors working in Europe."
Others observed that British producers had effectively "disengaged" from Europe in the mid 1990s, after the UK left Eurimages, the Council of Europe's co-production fund. This was a point forcefully made by former British Screen and Irish Film Board boss, Simon Perry.
"It's a shocking result," Perry said, but added that "it is so long since British film industry seemed to care about taking advantage of being in Europe that I don't think it is going to have much effect at all. We haven't been in Eurimages since 1995…British producers are not big users of the MEDIA programme."
Exhibitors express wariness
UK exhibitors have expressed their wariness about what a post-EU future hold for them.
"I'm very concerned for the implications for independent film distribution and exhibition," commented Mark Cosgrove, cinema curator for Watershed in Bristol. "The sectors work in partnership with various EU colleagues such as the Europa Cinemas Network and EU funding helped to develop diverse film culture in the UK.
"Small - in relative terms - but significant amounts of money come from Europe to support this activity in UK and without it I'm worried about the knock-on effect for diversity in UK film culture as well as for the impact on the smaller operators themselves."
Claude-Eric Poiroux, General Director of Europa Cinemas, told Screen that he was "astonished" by the result of the UK referendum. When Europa Cinemas was launched in 1992, there were only six UK cinemas in three cities that were part of the network. Now, there are 53 cinemas in 40 UK cities involved. "The UK for us is a very important country," Poiroux said, pointing out that 20% of Europa Cinema admissions in 2015 were for British films.
"The day Britain leaves the MEDIA programme, its films will no longer be recognised as European," he cautioned. "For us, it will be catastrophic if Ken Loach or Andrea Arnold are no longer 'Europeans.' That will be a catastrophe for everyone -for all the distributors, spectators and cinephiles."
The question now is whether the UK will be able to assume a role within the European film industry akin to that of Norway, which is not an EU member but still participates in the MEDIA programme. (Non-EU countries are required to pay an entry ticket to participate in the programme.)
"We do not think there are any immediate causes for concern, but do think that there will be there will be a degree of uncertainty in the medium term. Clearly the timetable for this lies with the UK government," producers' organisation PACT commented in a statement.
The UK animation sector is among those which could take a hit as a result of Brexit. However, Oli Hyatt of Animation UK said that the Brexit could have an upside as well as a considerable downside for the animation business.
"We've been through very hard times with animation before both in terms of recession and when the rest of the world got tax breaks and we didn't," he said. Hyatt predicted that the UK will now "become a much more interesting proposition" for Americans looking to work with British animation and service companies.
The falling pound is likely to boost exports, too. "But we don't know how things will pan out with the EU MEDIA funding that so many people have relied on to get their projects off the ground."
The UK tax credit isn't expected to be affected — and the plummeting pound will make yet more attractive for inward investment. The implications for the ongoing debate about EU proposals for a Digital Single Market are yet to become clear.
Prominent film industry figures took to Twitter to share their misgivings about the Brexit decision. "I don't think I've ever wanted magic more," Harry Potter creator J.K. Rowling responded to the referendum result. She Tweeted, "This is what happens when you try and fix a faulty watch with a hammer."