UEL lecturer Paul Callaghan will take up the position from mid-January.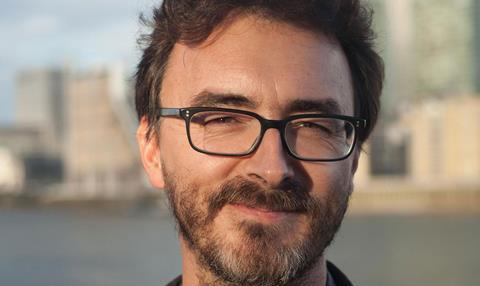 The British Council has appointed Paul Callaghan as its first programme manager for games and interactive.
Callaghan, currently a lecturer of Games Design and Development at the University of East London, will take up the post from Jan 16 2017.
He will be responsible for developing new connections and collaborations in the worlds of gaming and interactive media, with an initial focus on Europe, the Americas and Asia.
He will be based in the UK Arts Department, splitting his time between the Film and Creative Economy teams.
Callaghan has worked in the field of games since 1998 as a programmer, creative producer, designer, writer and teacher. He has also sat on the advisory board for the BFI's Future Film Festival.
The hire comes amidst the British Council's continued effort to create discussion and collaboration between sectors, and to act as an ambassador for British games and interactive media around the globe.
Briony Hanson, British Council director film, and Beatrice Pembroke, director of creative economy, jointly commented: "We are excited by the blurring of boundaries between traditional art forms and the possibilities that new media will continue to make in UK art and culture in the future.
"Paul's appointment will breathe life in to both the Creative Economy and the Film programme, positioning games and interactive media in the space between art and commerce, finding international opportunities for the creative games and interactive sectors in the UK, and encouraging play and collaboration globally".
Callaghan added: "I'm delighted to be taking up this exciting new role with the British Council, and am very much looking forward to working alongside the diverse talent working in games and interactive media in Britain, and in cultivating creative, cultural, and economic opportunities both here and internationally."