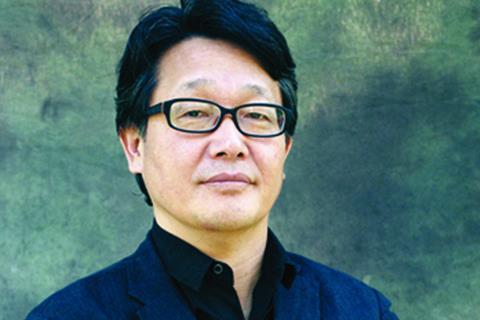 The 22nd Busan International Film Festival (BIFF) is launching an award to commemorate Kim Ji-seok, the founding member and deputy director of the festival who recently died of a heart attack in Cannes.
BIFF stated: "It is to remember and honor the late Kim Ji-seok who passed away this year after devoting his whole life to discovering young Asian directors and supporting the growth of Asian cinema" adding he "took an essential role to establish BIFF as one of the world's best film festivals."
With a goal to "discover and encourage Asian films," the Kim Jiseok Award will be given to two out of "approximately ten world premieres" selected from those in A Window on Asian Cinema section. Each film will get a cash prize of KW10m ($8,850).
This year's jury will be comprised of film critics Tony Rayns (UK) and Darcy Paquet (US) along with Indonesian director Garin Nugroho (Leaf on a Pillow, I Want To Kiss You Once).
The fest's announcement of the inaugural Kim Jiseok Award comes on the heels of last week's release of their selection of up-and-coming directors' films in the New Currents competition.
New Currents selection
(WP=world premiere, IP=international premiere)
After My Death (S. Korea) dir. Kim Uiseok (WP)
Ajji (India) dir. Devashish Makhija (WP)
Ashwatthama (India) dir. Pushpendra Singh (WP)
Blockage (Iran) dir. Mohsen Gharaei (IP)
End Of Summer (China) dir. Zhou Quan (WP)
How To Breathe Underwater (S. Korea) dir. Ko Hyunseok (WP)
Last Child (S. Korea) dir. Shin Dongseok (WP)
The Last Verse (Taiwan) dir. Tseng Ying-Ting (IP)
One Night On The Wharf (China) dir. Han Dong (WP)
Somewhere Beyond The Mist (Hong Kong) dir. King Wai Cheung (WP)
The festival last week also announced this year's Korean Cinema Award recipient will be Christoph Terhechte, head of the Berlinale Forum.