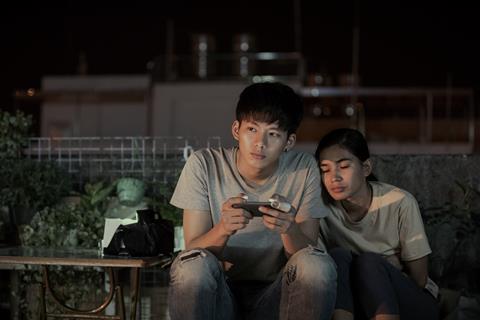 The 24th Busan International Film Festival (BIFF, October 3-12) has unveiled the 14 titles selected for the New Currents Award, the festival's competition section for Asian films.
The line-up includes Rom directed by Vietnam's Tran Thanh Huy; Boluomi from Taiwanese filmmakers Lau Kek Huat and Vera Chen; Iranian titles Among The Hills, from Mohammad Reza Keyvanfar, and Hamed Tehrani's Diaspason, along with titles from Iraq, Kyrgyzstan, Philippines, India, Japan, China and South Korea (full list below).
All are world premieres with the exception of Arden Rod Condez' John Denver Trending, which won several awards, including best film, at the recent Cinemalaya Philippine Independent Film Festival.
The New Currents Award is presented to two first or second-time features from up-and-coming Asian filmmakers. Each director will receive a cash reward of $30,000. Last year's winners were Chinese filmmaker Cui Si Wei's Savage, which marked the screenwriter's directing debut, and Korean director Kwon Man-ki's Clean Up.
As previously announced, Mike Figgis (Leaving Las Vegas) will head this year's New Currents jury, which also includes Karel Och, artistic director of the Karlovy Vary International Film Festival, actresses Samal Yeslyamova and Lee Sinje, and Finecut CEO Suh Youngjoo.
The directors of both the opening and closing films of this year's BIFF – Yerlan Nurmukhambetov (opening film The Horse Thieves. Roads Of Time) and Lim Daehyung (closing film Moonlit Winter) – are previous New Currents award winners.
BIFF NEW CURRENTS 2019 NOMINEES:
Among The Hills (Iran)
Dir: Mohammad Reza KEYVANFAR
World Premiere
Boluomi (Taiwan)
Dirs: LAU Kek Huat, Vera CHEN
World Premiere
Diapason (Iran)
Dir: Hamed TEHRANI
World Premiere
The Education (Korea)
Dir: KIM Dukjoong
World Premiere
Haifa Street (Iraq, Qatar)
Dir: Mohanad HAYAL
World Premiere
John Denver Trending (Philippines)
Dir: Arden Rod CONDEZ
International Premiere
Just Like That (India)
Dir: Kislay KISLAY
World Premiere
Lucky Monster (Korea)
Dir: BONG Joon-young
World Premiere
My Identity (Japan)
Dir: SUZUKI Sae
World Premiere
An Old Lady (Korea)
Dir: LIM Sun-ae
World Premiere
Over The Sea (China)
Dir: SUN Aoqian
World Premiere
A Road To Spring (China)
Dir: LI Ji
World Premiere
Rom (Vietnam)
Dir: TRAN Thanh Huy
World Premiere
Running To The Sky (Kyrgyzstan)
Dir: Mirlan ABDYKALYKOV
World Premiere