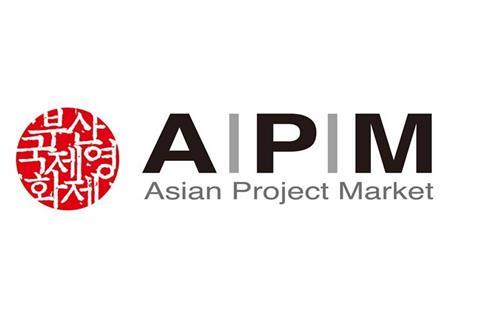 Busan's Asian Project Market (APM) wrapped its three-day run today (October 28) with director Kislay's Indian project Commodity winning the top Busan Award.
Since its foundation in 1998, APM has showcased 585 film projects in total, seeing more than 250 completed. The market announced 193 professionals from 36 countries participated in 461 virtual business meetings this year.
Sponsored by Busan Metropolitan City, the Busan Award comes with $15,000 in cash. Commodity is about an aspiring scriptwriter who accompanies a human hair trader to get material for his script. The drama is currently in pre-production.
Tran Thanh Huy's Vietnamese project Tick It won the CJ Entertainment Award which comes with $10,000 in cash with a first look option for production, investment, sales and distribution to be discussed with the winner and CJ ENM before presenting the award.
Le Binh Giang's Vietnam-Singapore co-production Who Created Human Beings won the ArteKino International Prize which comes with €6,000 ($7,050) in cash with an option for the winner to allow the screening of the film on the Arte Kino Festival website.
Lee Myungse's Korean project Nowhere To Hide II, a sequel to his stylish 1999 action noir film won the MONEFF Award which comes with $20,000 worth of post-production services and use of facilities (with an emphasis on editing and VFX).
Asian Contents & Film Market
The Asian Contents & Film Market (ACFM) officially wrapped today with APM but the market's platform with online screenings is open until the end of the Busan International Film Festival (BIFF) on October 30 and ACFM general manager Daniel Kim expects virtual meetings and deal-making to continue into next week.
This year's ACFM registered 890 badges for 610 companies from 44 countries. Held entirely online October 26-28, the market's numbers are down from last year's 2,188 badges for participants from 56 countries.
"I think because everything is online, you don't need as many badges even though we don't allow simultaneous logins. Compared to last year's 2.23 badges per company, this year we had 1.45 per company," said Kim.
"The point was to provide a timeframe for people, whether they register with us or not, where they could say, "Let's have a meeting during Busan." I think what was special for us was that we have a festival to run with, unlike Hong Kong Filmart or Cannes this year. Participants can get on our platform to watch the festival selection films as well as those being sold in the market," he said.
ACFM is screening 118 of BIFF's 192 selections online and, unlike other film festivals held in Korea this year, the market allows for overseas IP addresses to access the screenings as well.
"So far, we've had about 1,200 plays [for festival titles], which is an average of about 10 times per title. It's like an alternative to an offline video room. People tend to be mostly interested in Korean and Asian films for Busan and we see from the data that the New Currents and Korean Cinema Today section titles have been played the most," says Kim.
In terms of exhibitors' virtual booths, 205 have been opened - compared to last year's 200, and 833 titles including films, E-IP projects and a smattering of TV content have been on offer at the market.
"European Film Promotion (EFP) has also been very active, holding a "warm-up session" Zoom with about 20 European sellers briefing buyers ahead of the market. In Taiwan, they held a party for Asia Contents Awards winners with local industry professionals, and in Japan they are getting together locally, too," says Kim.
"The market's role this year was to get people to gather in this period. Everything was so very subject to Covid-19 pandemic status changes that we couldn't go for too big a goal. But we'll be looking at how this year's edition went and planning for next year right away," he said.