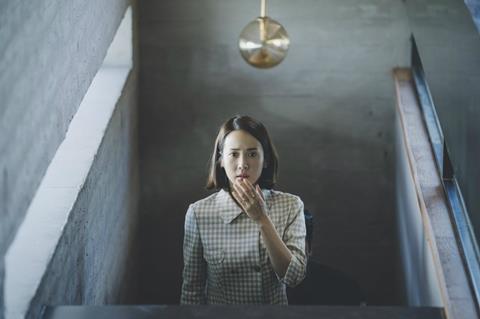 Bong Joon Ho's Parasite took best film at the 14th Asian Film Awards (AFA) today (October 28). The Palme d'Or and multiple Oscars winner also took best screenplay, editing and production design.
Due to Covid-19, the awards show was broadcast on the AFAA's website and Youtube channel as well as on Busan's Asian Contents & Film Market (ACFM) website with pre-recorded messages from organizers, presenters and winners, all in different locales.
Presenting the best film award, last year's winner Kore-eda Hirokazu said: "In March last year, when my film Shoplifters received the best film award, I received many congratulations in person and I hope those days will come again when we will overcome Covid-19 and film lovers are able to gather together at film festivals."
Bong Joon Ho, accepting the award, said he was honored that Kore-eda was the one to present it, adding: "I strongly believe that we will be able to meet in person next year at the Asian Film Awards, shake uncovered hands and enjoy talking with one another without masks. Let us all endure and make it through this difficult time. I believe that nothing can stop us from continuing to create films."
This is the Busan International Film Festival (BIFF)'s first year of hosting the usually glitzy event for the Asian Film Awards Academy (AFAA), previously held in Hong Kong and Macau. Awards presenters included Lee Chang-dong, Nawapol Thamrongrattanarit, Anthony Chen, Yakusho Koji, Samal Yeslyamova, Yang Ik-joon, Kara Wai and Johnny Huang Jingyu.
Winner of the best director award for So Long, My Son, China's Wang Xiaoshuai said: "As a director, I advocate creating freely and thinking independently. Under intense social and political pressure, I hope that I can always stand by the side of ordinary people to make the vulnerable powerful. We, as Asians, have different national backgrounds, films can present such diversities, but can also deliver a mutual message of humanity, of love, respect and dignity."
Full list of winners
Best Film - Parasite (South Korea)
Best Director - Wang Xiaoshuai, So Long, My Son (Mainland China)
Best New Director - Hikari, 37 Seconds (Japan)
Best Actor - Lee Byung-hun, The Man Standing Next (South Korea)
Best Actress - Zhou Dongyu, Better Days (Hong Kong-Mainland China)
Best Supporting Actor - Kase Ryo, To the Ends Of The Earth (Japan-Uzbekistan-Qatar)
Best Supporting Actress - Samantha Ko, A Sun (Taiwan)
Best Newcomer - Jackson Yee, Better Days (Hong Kong-Mainland China)
Best Screenplay - Bong Joon Ho, Han Jin Won, Parasite (South Korea)
Best Editing - Yang Jinmo, Parasite (South Korea)
Best Cinematography - Dong Jinsong, The Wild Goose Lake (Mainland China-France)
Best Original Music - Karsh Kale, The Salvage Audio Collective, Gully Boy (India)
Best Costume Design - Pacharin Surawatanapongs, Happy Old Year (Thailand)
Best Production Design - Lee Ha Jun, Parasite (South Korea)
Best Visual Effects - Tomi Kuo, Renovatio Pictures, Detention (Taiwan)
Best Sound - Kureishi Yoshifumi, Listen To The Universe (Japan)