South Korean sales agent Mirovision has launched sales on Korea-China co-production The Third Way Of Love, directed by Korean filmmaker John H. Lee (A Moment To Remember).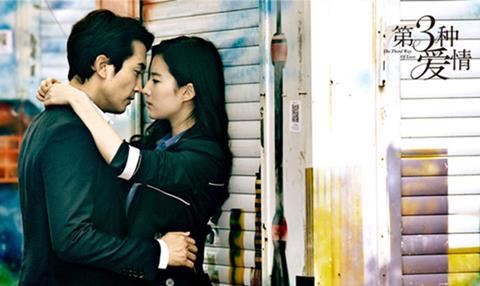 Korea's SM Contents Investment is financing the film and it is being produced by China's HS Media Investment Co., Ltd. and Pegasus Media.
The tragic love triangle story stars Song Seung-heon as the heir to a huge corporation and Crystal Liu as a woman who has just gotten through a painful divorce.
"We're concentrating on this and our other Korea-China co-production My New Sassy Girl," says Mirovision CEO Jason Chae.
Directed by Cho Keun-shik, the sequel to pan-Asian hit My Sassy Girl is currently in post-production and waiting to pass the censorship board in China. It's aiming for a spring 2016 release.
Mirovision has in production the latest animation from Ahn Jae-hun and Han Hye-jin Han, the directing duo who were in Busan and the Annecy International Animation Film Festival with Green Days.
The sales company is also selling Italy-Ireland co-production thriller House Of Shadows, directed by Rossella De Venuto, and Korean horror film Malice, directed by Kim Yong-woon. Both were picked up after screening at the Bucheon International Fantastic Film Festival (BiFan) in July.