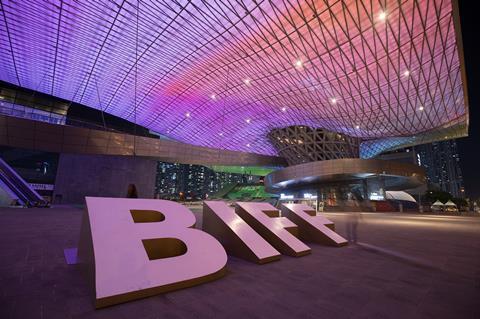 In South Korea, Busan International Film Festival (BIFF) has restarted its Asian Cinema Fund (ACF) programme after a two-year hiatus that started with the Covid-19 pandemic.
Speaking to Screendaily, Asian Contents and Film Market (ACFM) general manager Daniel H. Kim said: "ACF was put on hold for a combination of reasons. The coronavirus pandemic made it difficult for filmmakers to come do post-production work, there was an issue of budget, and also the direction of the programme itself.
"In the meantime, industry professionals familiar with the programme expressed regret that it was gone. So we moved it under the Asian Project Market umbrella and retooled the focus of the script incubating fund to concentrate on supporting first- and second-time directors, while APM aims to focus on projects from more established directors who can benefit with more substantial business results at the market."
Former APM coordinator Park Seri is now the support programme team manager, overseeing ACF, APM and Platform Busan.
ACF is set to select up to 16 projects for three categories: script development, post-production and Asian Network of Documentary (AND).
The ACF Script Development Fund is for first- or second-time directors from Asia and comes with grants of up to $8,170 (KW10m) in cash.
The ACF Post-Production Fund is for feature film projects by directors of Asian nationality that can complete editing by May. Selected projects will receive in-kind support in the form of DI, sound mixing, English subtitle spotting and/or DCP work. The completed film is required to have its world premiere at the 27th edition of BIFF, set to run October 5-14.
The AND Fund provides grants of up to $16,340 (KW20m) in cash for feature-length documentary projects, aiming for theatrical release, by Asian directors at any stage of production including pre-production.